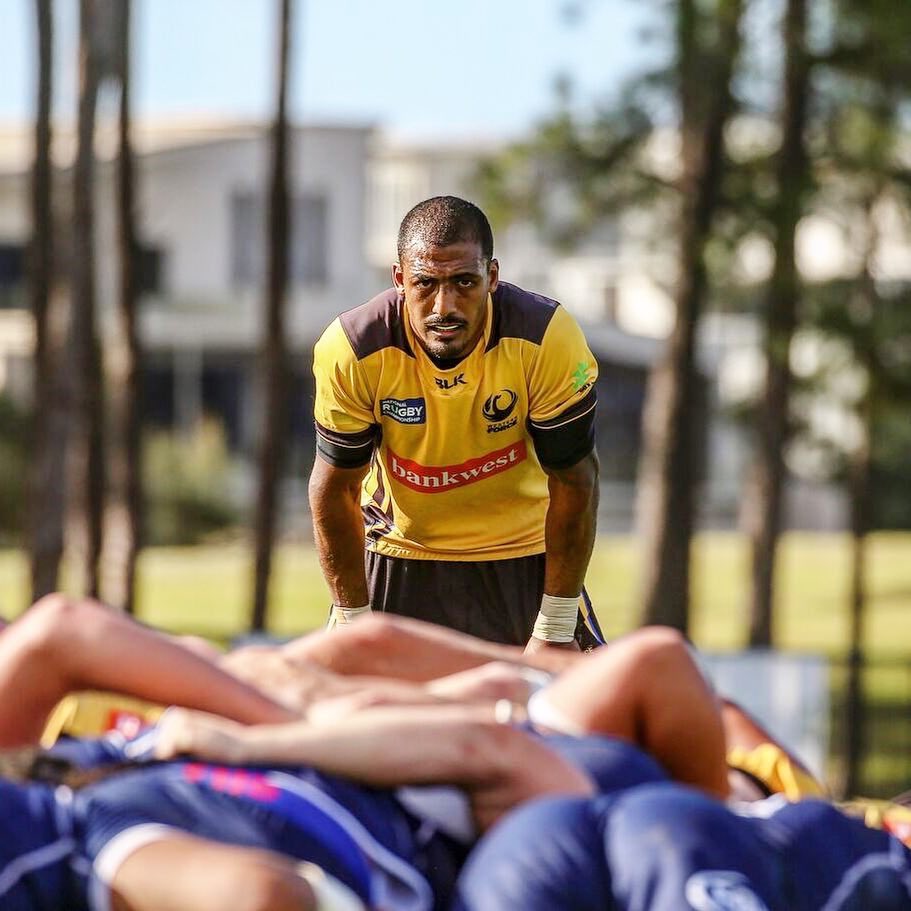 Eagles Abroad is brought to you by Grubber, makers of fine sporting apparel.
It's a big weekend for Titi Lamositele. The Eagles prop will get the opportunity to start for the Saracens. If he can perform well it will mean more playing time down the road. Also getting a chance this weekend is Paul Mullen will could make his debut for Newcastle off the bench. Cam Dolan, who just signed with Nottingham, will have to wait. In Scotland, Greg Peterson and David Tameilau will see time in the Scottish Premiership.
If you liked what you read consider a donation. Eagles Abroad is one of our favorite segments but it takes resources. Your support makes it possible. If so inclined, there is a donation button on the right hand side of the page.
British Isles:
Aviva Premiership
Titi Lamositele
will start for the Saracens as they play Bath on Saturday.

AJ MacGinty
will start for Sale as they play Leicester on Sunday.

Callum Black
will start and
Joe Taufete'e
will come off the bench for Worcester as they play Exeter on Saturday.

Paul Lasike
is not in the line-up for the Harlequins as they play Gloucester on Saturday.
Paul Mullen
is on the bench for Newcastle as they play Wasps today.
Guinness Pro 14

Neither Blaine Scully nor Samu Manoa are in the line-up for Cardiff as they play the Cheetahs today. Ruben de Haas is not in the line-up for the Cheetahs.

Neither Greg Peterson nor David Tameilau are in the line-up for Glasgow as they play the Dragons on Saturday. Both will play with Currie in the Scottish Premiership


RFU Championship

Ronnie McLean
will start for Richmond as they play Hartpury on Saturday.
Robbie Shaw
is not in the line-up for Hartpury.
Nick Civetta
will start for Doncaster as they play Nottingham today.
Cam Dolan
is not in the line-up for Nottingham.
Dino Waldren
is injured and is not in the line-up for London Scottish as they play Bedord on Saturday.
Will Hooley
is not in the line-up for Bedford.

Ben Landry
and
Andrew Durutalo
will start for Ealing as they play the Cornish Pirates on Saturday.

Bryce Campbell
is on the bench for London Irish as they play Coventry on Saturday.
All Ireland League
Pierce Dargan
,
Roman Salanoa
, and Old Belvedere are in pre-season.
Kalei Konrad
and Terenure College are in pre-season.

Kevin O'Connor
,
Alex McDonald
,
Will Sims, Liam Smith,
and Trinity are in pre-season.
Women's Premiership
Jess Wooden
and
Kristine Sommer
are not in the line-up for the Harlequins as they play Firwood Waterloo on Saturday.
France:
Top 14

Dave Ryan
will start for Agen as they play Pau on Saturday.
David Ainuu
is not in the line-up for Toulouse as they play Castres on Saturday.
Pro D2
Christian Ostberg
is on the bench for Aurillac as they play Brive today.
Eric Fry
and Vannes play La Rochelle on Saturday.
Other
Mose Fualaau
plays for the Clermont Academy.
Nafi Maafu
plays for the Perpignan reserves.
Mitre 10 Cup
Toni Pulu
and Counties Manukau will play Northland on Saturday. Pulu will be moving to the Brumbies next season and is Australia-eligible. We'll leave him here until he loses his U.S. eligibility.

Tony Lamborn
will start for Southland as they play Waikato today.

Pas Dunn
started, played 80 minutes and scored two tries for Hawke's Bay as they beat Northland 55-41 on Wednesday. Hawke's Bay will play Canterbury on Saturday.
Mike Sosene-Feagai
started and played 50 minutes for Auckland as they lost to Otago 31-26 today.
Other
Michelle Wong
is training and playing with Sydenham.
Australia:
NRC
Marcel Brache
is not in the line-up for the Western Force as they play Sydney on Sunday.
James Hilterbrand
is not in the line-up for Sydney.
Shute Shield
James Hilterbrand
and Manly have finished their season.
Canada:
BC Premier League
Graham Harriman and James Bay have the weekend off.