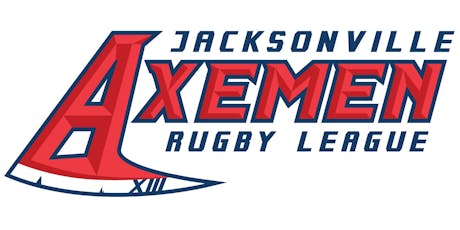 By Elie Mpovie
The 2018 USA Rugby League National Premiership Grand Final pitted the best two teams, as the Brooklyn Kings traveled to the University of North Florida stadium, to take on the Minor Premiers, the Jacksonville Axemen. A very well attended Grand Final as at least a near thousand packed the stands to see the game of the year. Jacksonville got the scoring started with a bang as Tyler McClain went over in the corner, only to see Brooklyn snatch a 6-4 lead with a try from Jerome Easthope. Despite being behind, Jacksonville would score a barrage of points with tries coming from, with Australian import and goal Lachlan Bristow scoring a hat-trick and McClain adding another and fullback Will Fletcher joining in on the fun as, Bristow in fine kicking form as he converted all five tries scored. At half-time it was the Axemen leading through Kings, 34 points to 6.
Brooklyn's dynamic offense that terrorized teams in the Northern Conference was stuffed, as defence wins championships, the Axemen turned defense into attack as they would add on an extra three more tries, blowing the match out of proportion with 52-6 advantage, tries came from, Bristow who bagged a record equalling fourth grand final try, David Washington broke through the seams of Brooklyn's awful defending for ninety meters scoring on the first tackle, and center Kyle Grimaldi would score a try as well. Lachlan Bristow converted all three tries, bringing his personal points total to a record 32!
Take the jump to read more.
Brooklyn managed to make the scoreline a bit respectable as they added two more tries, making the match, 52-16. But an MVP worthy performance by Lachlan Bristow stole the show as he bagged a USA Rugby League grand final record fifth try at the siren, though he didn't convert the kick, that did not stop the party, as the Jacksonville Axemen wrapped up their second USA Rugby League National Premiership title, their third overall, including the 2010 American National Rugby League title. Lachlan Bristow won the MVP award for his five-try, 36 point effort.
Here's what winning coach, Sean Rutgerson said about the team's performance, "I'm really proud of all the players and how they went and just happy to get the win. Until the last 15 minutes or so, I never really felt like we were that far ahead because they've got so many danger players in their team and I was expecting them to break through, but I'm really happy with our defensive effort. We capitalized on quite a few of their mistakes, which put the pressure on. We had a couple of special efforts out of the team and that's what you need in a grand final."
Despite the defeat, Brooklyn's coach Brent Richardson still had positives for his boys, "We were undefeated all season and I thought we were a good chance down in Jacksonville. I thought we prepared really well as a team. Ultimately, you would've heard me speak about completion rate all year. We completed at 45 per cent and in big games that's just not good enough. Errors defensively, as well as with the ball, is the opposite of what we built the season around which has really been built on defense. We hadn't had more than three tries scored against us in any game, but full credit to Jacksonville, they're a good side."
With the season over, both coaches will be working together for the North-South All-Star game in Philadelphia on September 9th, the 2021 Rugby League World Cup qualifiers and the third edition of the Americas Rugby League Championship against, Canada, Chile and Jamaica in October to November.