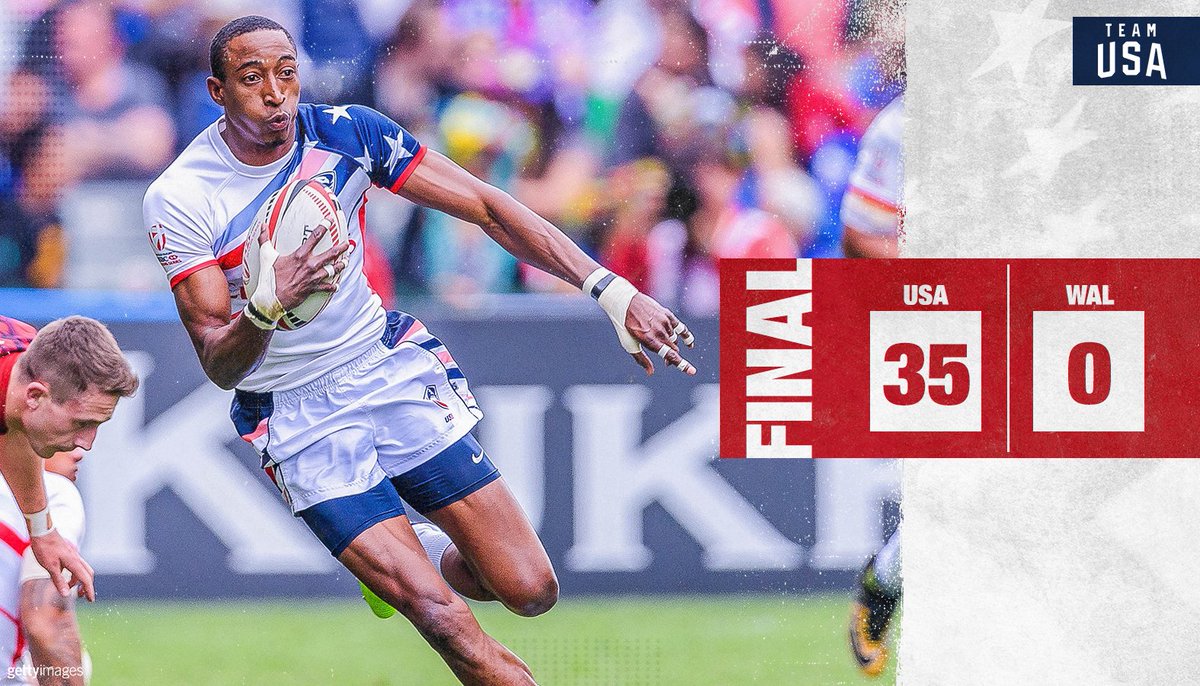 Eagles fans had every right to be nervous ahead of the U.S.A. men's opener at the Rugby World Cup Sevens. The team had played well on the Series this year winning in Vegas but with the adjusted knock-out format of this tournament, the fact that the U.S. had to wait until the last match of the day to play, and that the U.S. has traditionally started tournaments slowly you had a recipe for a possible upset. In the end the Eagles answered all of those concerns with a dominating 35-0 win over Wales. Next they will play England in the quarterfinals on Saturday at 7:38 p.m. et/4:38 p.m. pt.
Defense was the key to the victory. The U.S. scored plenty of tries but nearly all of those tries came from their strong defensive effort. Only a few times did Wales, who had beaten Zimbabwe thoroughly in the first round, really look threatening to the Eagles but each time the U.S. came up big.
The match started out with Wales being called for a couple of infractions that allowed the U.S. to push it down the pitch. It was from a lineout off a penalty that led to the first try. Despite a Ben Pinkelman slip at the lineout the U.S. were eventually able to come up with the ball from which they stayed patient and found Martin Iosefo for the score.
Take the jump to read more.
The second try of the day came as the U.S. looked to find Perry Baker in space. After several attempts they came up short before Baker found the inches he needed to slip around the outside and increase the lead to 14-0 at halftime.
In the second half it was much of the same as the first with the U.S. defense really suffocating anything Wales tried to do. It wasn't always the cleanest of rugby with several sequences in which neither team looked like they could hold on to the ball either through spills or steals.
Eventually Perry Baker would add a second try after he found himself with just one defender to beat. Danny Barrett would then benefit from solid work with Carlin Isles adding a final try.
It was a close to a dream start as the Eagles could have asked for. It will get much more difficult tomorrow as they face a good and hungry England side. If they win then it's on to the semi-finals.