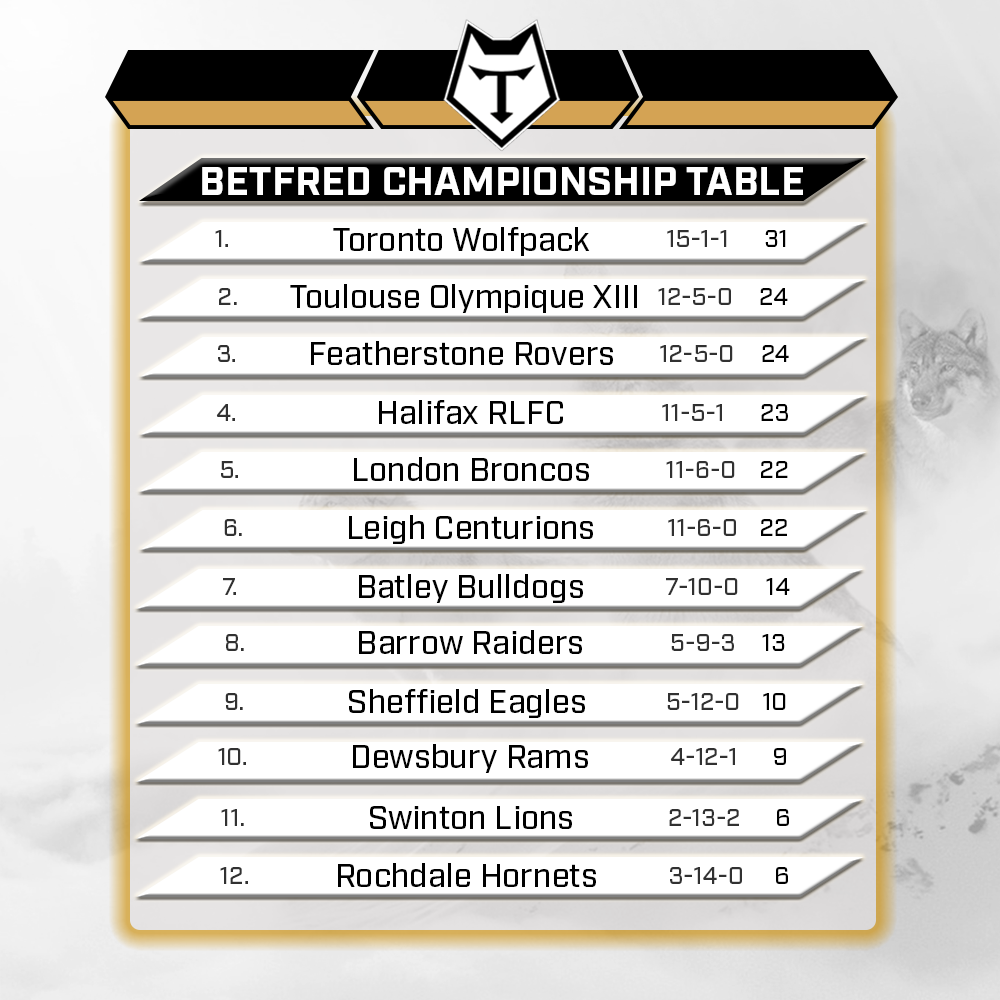 Another week and another win for the Toronto Wolfpack. They came back to Canada in a good spot and they continued that with a 64-12 win over the Dewsbury Rams. With second place Toulouse falling to the Centurions the Wolfpack have opened up a seven point gap at the top of the table. To put that into some perspective teams are awarded two points for a win and one point for a draw meaning that Toronto have a three game edge in the standings. Toronto only have six games remaining in the regular season and can soon book a spot in the promotion qualifiers.
USARL Recap
The Atlanta Rhinos suffered a surprise defeat as they fell to the Jacksonville Axemen 52-36. It's an interesting result for last year's champions but indicates what Jacksonville is capable of. Also in the South the Tampa Mayhem beat the Copperheads 52-22. In the North New York, White Plains, and Brooklyn all registered big wins. New York beat Boston 50-16, White Plains beat NOVA 30-0, and Brooklyn beat Delaware 76-0.
England vs. New Zealand in Denver
Just a reminder that the match between England and New Zealand in Denver is set for Saturday.