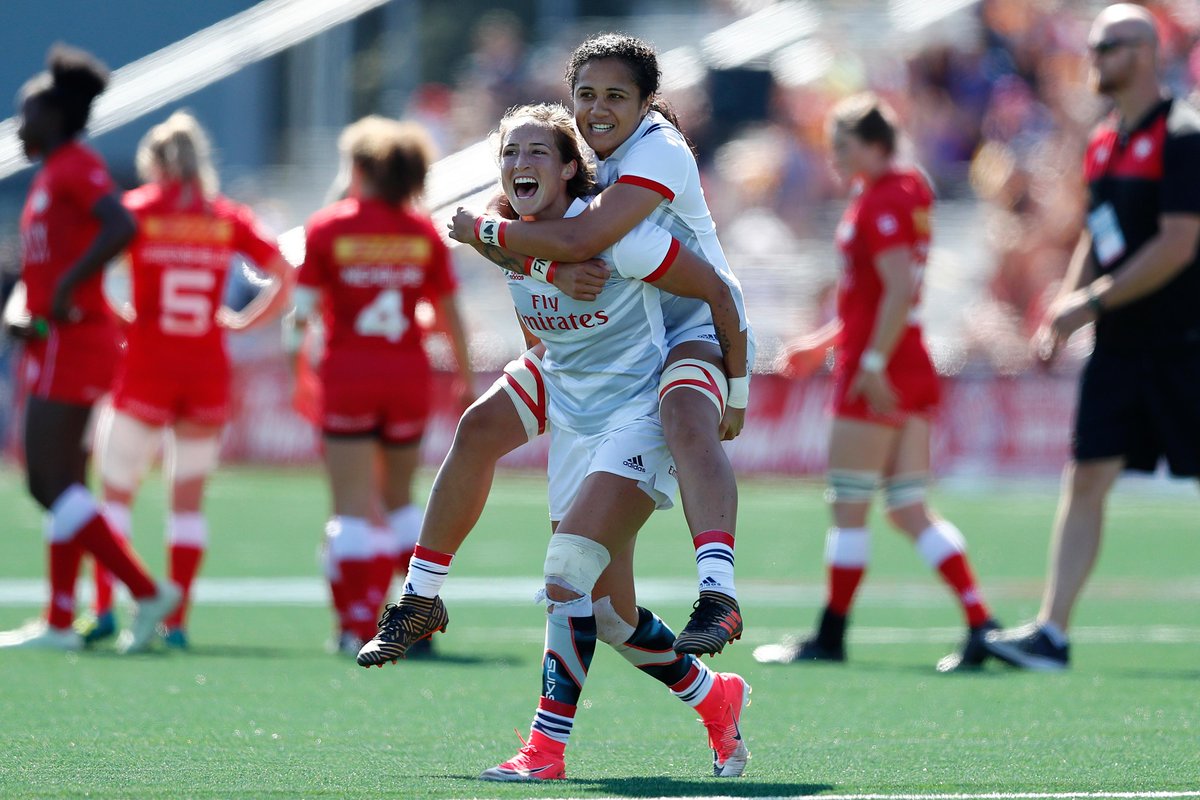 The Eagles needed a big tournament to get their season back on track and they did it with a third place finish at the Langford 7s. The team put together some impressive wins along the way and the result has pushed the U.S. into fifth. They have 44 points to tie Canada who sit in fourth and are one point ahead of Russia. With only one more tournament to go the Eagles could potentially move into the top four.
Day One
The day started with a win over Russia. The Russians had been one of the best teams on the season but for some reason were playing a developmental team and it cost them. The U.S. made them play early with several tries early to bury Russia. Naya Tapper had an opening try followed by Nicole Heavirland, Cheta Emba, Ryan Carlyle, and Alev Kelter.
Unfortunately the U.S. weren't able to follow up that result with a win as they fell to France 22-19. Again the U.S. got on the board first before France scored three straight tries. Tries from Tapper and Kelter put the U.S. back in it and gave them a 19-15 lead. Unlucky for them France scored after the hooter to win.
Take the jump to read more.
The U.S. finished up the day with a 28-7 win that put them in the quarterfinals.
Day Two
The Eagles faced one of most difficult tasks in awhile as they faced Canada in the quarterfinals. It was a dream start for the U.S. as they scored less than a minute in and then had three within five minutes to one for Canada. That gave them a 21-7 lead. Canada did take the momentum with a Charity Williams try and then two from Bianca Farella in the second half. That put Canada ahead 26-21. Enter Naya Tapper who started a last minute try for the win.
— World Rugby Sevens (@WorldRugby7s) May 13, 2018
That put the U.S. into the semi-final against New Zealand. It didn't turn out too well as New Zealand won 33-10. It wasn't much of a surprise as New Zealand were fantastic all weekend and ended up as champions. In the third place match the U.S. ran over France 21-5.