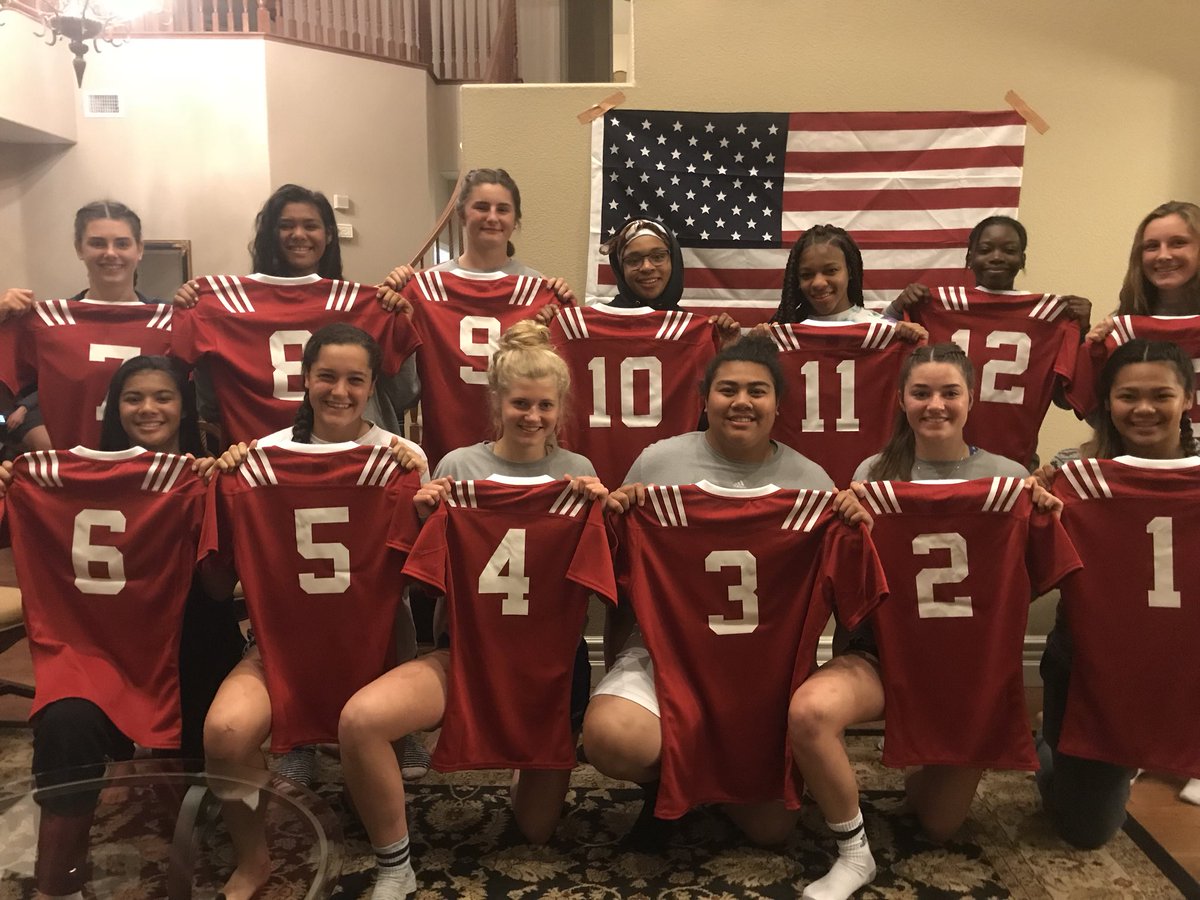 The first day of the Las Vegas Invitational is done with action in several key areas heating up.
Youth Olympic Qualifiers
One of the marquee events that this year's tournament is boy's and girl's qualifying for the Youth Olympic Games in Buenos Aires later this year. Overall it was a very successful day for both U.S. teams. The girl's beat Mexico 41-0 and Barbados 29-0. The boy's beat Barbados 57-0 and Jamaica 38-7. The real challenge for both teams will come against Canada tomorrow. It's highly likely the U.S. faces Canada in the final.
America's Cup
As expected most of the top teams in the America's Cup competition advanced to the quarterfinals. One of the leaders on the day was Tiger Rugby who beat the Selects 2 47-0, the Chicago Lions 31-5, and most impressively, Denver 40-5. Denver was able to rebound with a couple of wins to make the quarterfinals as well.
Take the jump to read more.
Another impressive quarterfinalist was the French Development team and the Samurai US Select. They were dominant in their pool with big wins over the Stars and Florida. In their head to head match France won by two. Also winning were Japan and the Froggies Midol.
That means the quarterfinals will be Tiger vs. Misfits, Samurai vs. Denver, Japan vs. 1823, and France vs. Froggies. In the Bowl it will be the Selects 2 vs. Florida and Stars vs. Chicago.
Japan 22-14 Froggies
Misfits 14-7 1823
Japan 34-5 Misfits
1823 24-5 Froggies
Japan 22-21 1823
Froggies 38-19 Misfits
France 19-17 Samurai
Stars 17-12 Florida
Samurai 55-0 Florida
France 34-5 Stars
Samurai 53-0 Stars
France 42-0 Florida
Tiger Rugby 47-0 Selects 2
Denver 19-15 Chicago Lions
Tiger Rugby 31-5 Chicago Lions
Denver 36-12 Selects 2
Tiger Rugby 40-5 Denver
Selects 2 19-5 Chicago Lions
CRC Qualifier
It was similarly the case in the CRC qualifier where the favorites advanced. The competition this year had a lot of teams in 24 and that meant you had to pretty much be perfect in your pools in order to advance. The team that did so in fashion was Lindenwood-Belleville who rolled through Northeastern, New Mexico, and Colorado St.--Pueblo. Northeastern actually was one of the second place teams to emerge from the tournaments and will play Lindenwood-Belleville in the quarterfinals.
Kutztown were similarly impressive going 3-0 in Pool A. Utah conquered Pool C over Dixie State, Fordham, and Michigan State. St. Joe's won Pool D and Utah State (go Aggies!) won Pool E. Lastly, Air Force won Pool F. Colorado State was the other second place team to make it.
Heading into the quarterfinals Lindenwood-Belleville has to be one of the favorites but don't sleep on Utah or Air Force. The Utes usually find a way to win in tournaments like this while Air Force is extremely well drilled.
Lindenwood-Belleville vs. Northeastern
Kutztown vs. Colorado State
St. Joe's vs. Utah
Air Force vs. Utah State