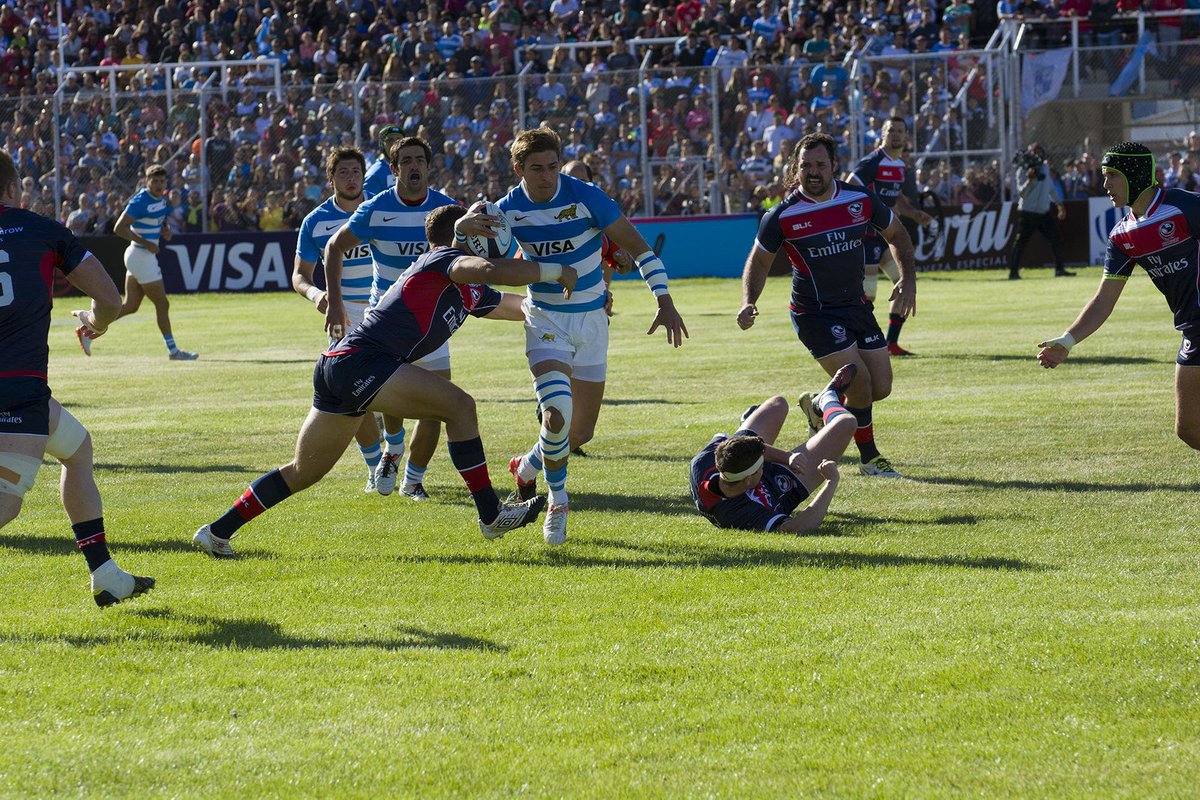 Gary Gold has named his first starting line-up as Eagles head coach. By and large there aren't many surprises with nearly all of the overseas professionals starting. It starts in the backs where Blaine Scully will captain the squad at wing. He'll partner with Ryan Matyas at wing and Mike Te'o at fullback. Matyas has been a stud every time he's played for the Eagles. Te'o is a little bit of a surprise. He's been fantastic in the open field but has struggled with the kicking game at the time.
Rounding out the backs include Bryce Campbell and Marcel Brache at center and Nate Augspurger and Will Magie at scrumhalf and flyhalf respectively. There were some that thought, us included, that it might be Shaun Davies and Will Hooley starting. Davies and Augspurger have battled it out for over a year now and it's still going on. Hooley starts for Bedford but this is his first time with the Eagles.
In the forwards Titi Lamositele, Joe Taufete'e, and Dino Waldren will be the front row. Nate Brakely and Nick Civetta are the locks. There are no surprises there. However, there is one mild surprise in the back row with Hanco Germishuys starting alongside Tony Lamborn and Cam Dolan. Options on the bench include Ben Landry and Andrew Durutalo.
Take the jump to read more.
Other players on the bench include James Hilterbrand, Huluholo Moungaloa, Angus MacLellan, Landry, Durutalo, Davies, Hooley, and Dylan Audsley.
For their part Argentina have named a strong line-up as expected. They have players with top experience in Argentina domestic play as well as with the Jaguares.
Eagles
Forwards:
Titi Lamositele, Joe Taufete'e, Dino Waldren, Nate Brakeley, Nick Civetta, Hanco Germishuys, Tony Lamborn, Cam Dolan
Bench:
Nate Augspurger, Will Magie, Ryan Matyas, Bryce Campbell, Marcel Brache, Blaine Scully, Mike Te'o
Bench:
James Hilterbrand, Huluholo Moungaloa, Angus MacLellan, Ben Landry, Andrew Durutalo, Shaun Davies, Will Hooley, Dylan Audsley
Argentina XV
Forwards:
Francisco Ferronato, Gaspar Baldunciel, Benjamin Espinal, Jeronimo Ureta, Ignacio Larrague, Rodrigo Bruni, Lautaro Bavaro (C), Santiago Montagner
Bench:
Luca Magnasco, Juan Cruz Gonzalez, Rodrigo Etchart, Juan Cappiello, Juan Cruz Mallia, German Schulz, Gaston Arias
Bench:
Diego Fortuny, Javier Diaz, Santiago Medrano, Santiago Portillo, Francisco Gorrisen, Facundo Noguera, Tomas Granola, Tomas Malanos