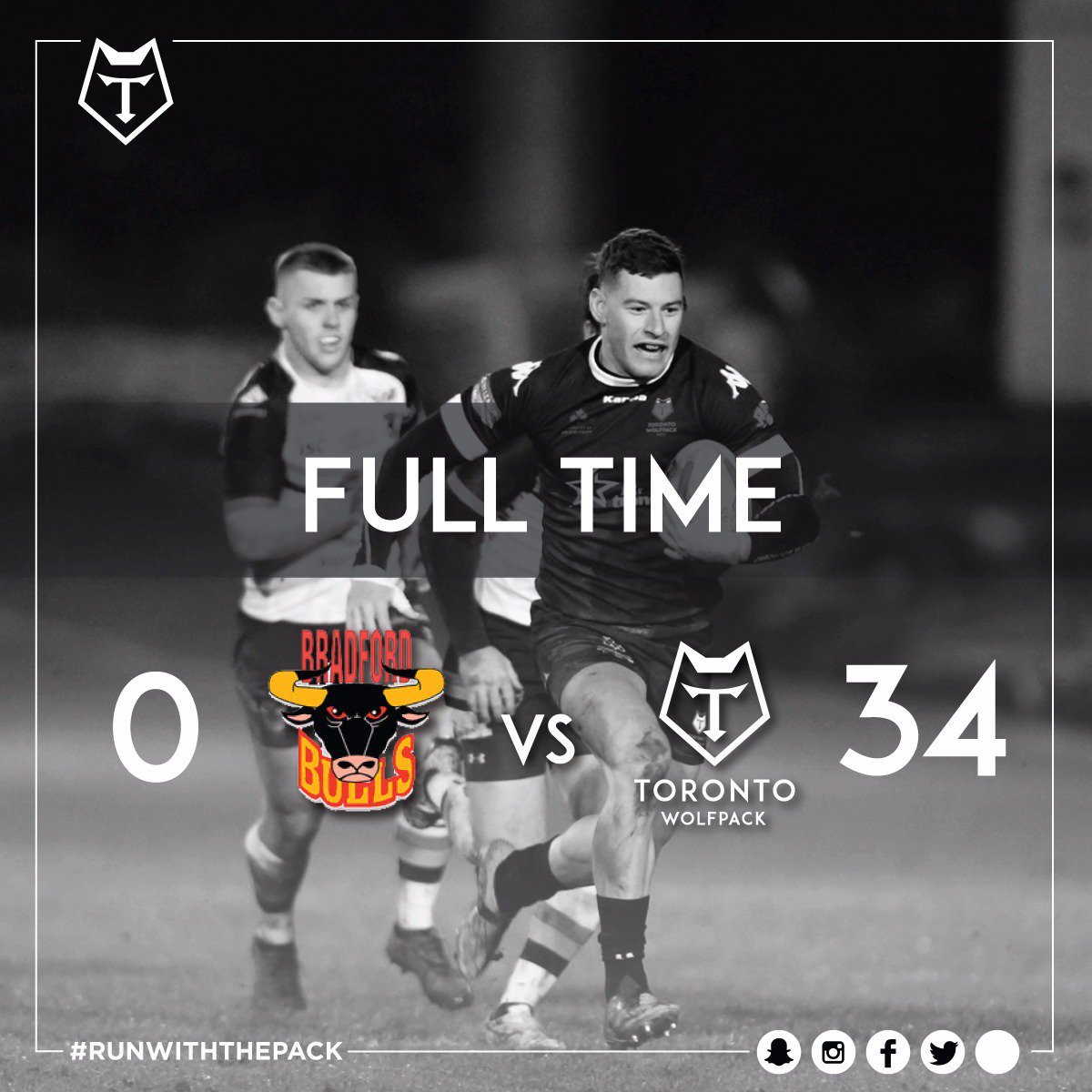 The Toronto Wolfpack are ready for the regular season after their last pre-season friendly over the weekend. The Wolfpack played their new partner the Bradford Bulls, winning 34-0. Bradford are one of the most storied clubs in English rugby league but have had financial troubles the last few years which has put them in League 1. The Wolfpack and the Bulls will share reserve players. As expected for a team playing a division above in the Championship the Wolfpack cruised to the win.
The offseason has had a lot of change for the Wolfpack. Stalwarts from last season Dave Taylor, Fuifui Moimoi, and Ryan Bailey are no longer with the team. However, the team has signed the likes of Jack Buchanan, new captain Josh McCrone, Ashton Sims, and Nick Rawsthorne.
Up first for the Wolfpack is the Leigh Centurions. Toronto will play the first half of their season in the UK before playing the rest of their schedule in Canada.