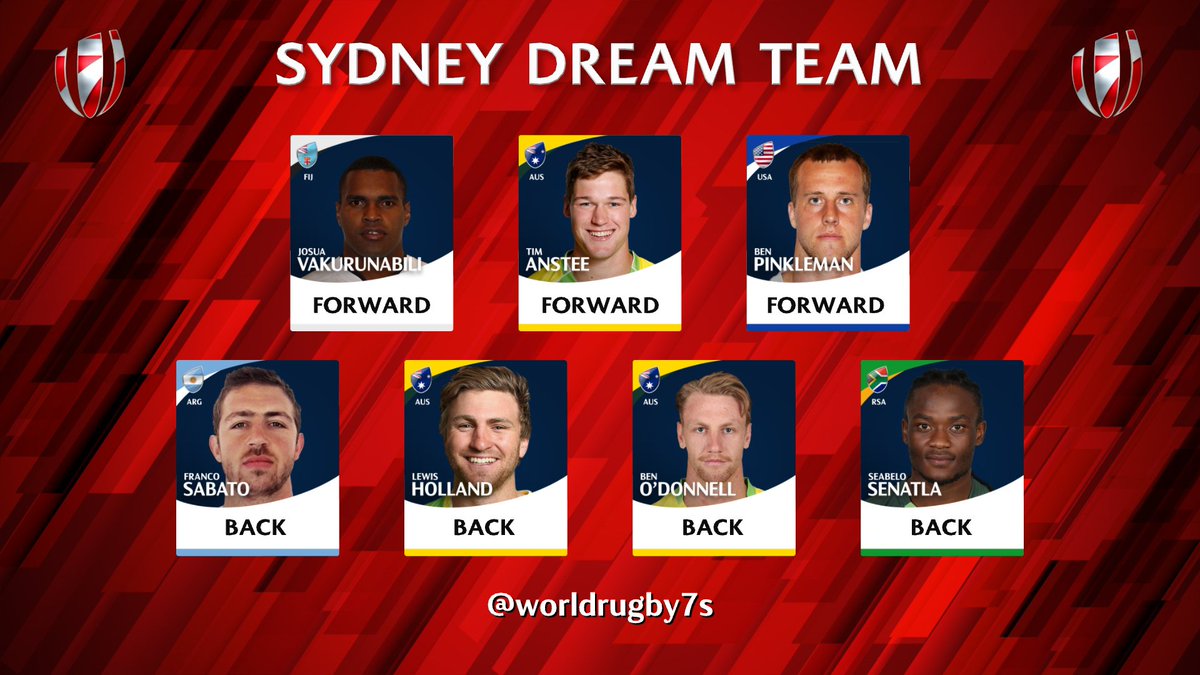 Hughes and Tomasin Out
Madison Hughes and Steve Tomasin will miss the Hamilton 7s according to U.S.A. Rugby. Both had knee injuries in Sydney. Nick Boyer will travel to New Zealand to help make up a full roster. Kevon Williams was already with the team as a 13th player.
Kelter, Pinkelman Make Dream Teams
A couple of Americans made the Dream Team after last weekend's Sydney 7s. Ben Pinkelman made the team on the men's side while Alev Kelter did the same on the women's side. Pinkelman was a beast all weekend for the U.S. team that finished in fourth place. Kelter was the same for the women's team even though they finished a little further down the standings.
Take the jump to read more.
Hamilton Draw
The men will move on to Hamilton, New Zealand next week. They've been given a decent pool with Kenya, Samoa, and Canada in Pool D. It's set to be a very physical pool but one in which the U.S. should be able to finish first.
Pool A:
Australia, Fiji, Wales, Spain
Pool B:
South Africa, England, Russia, TBD
Pool C:
Argentina, New Zealand, France, Scotland
Pool D:
USA, Kenya, Samoa, Canada