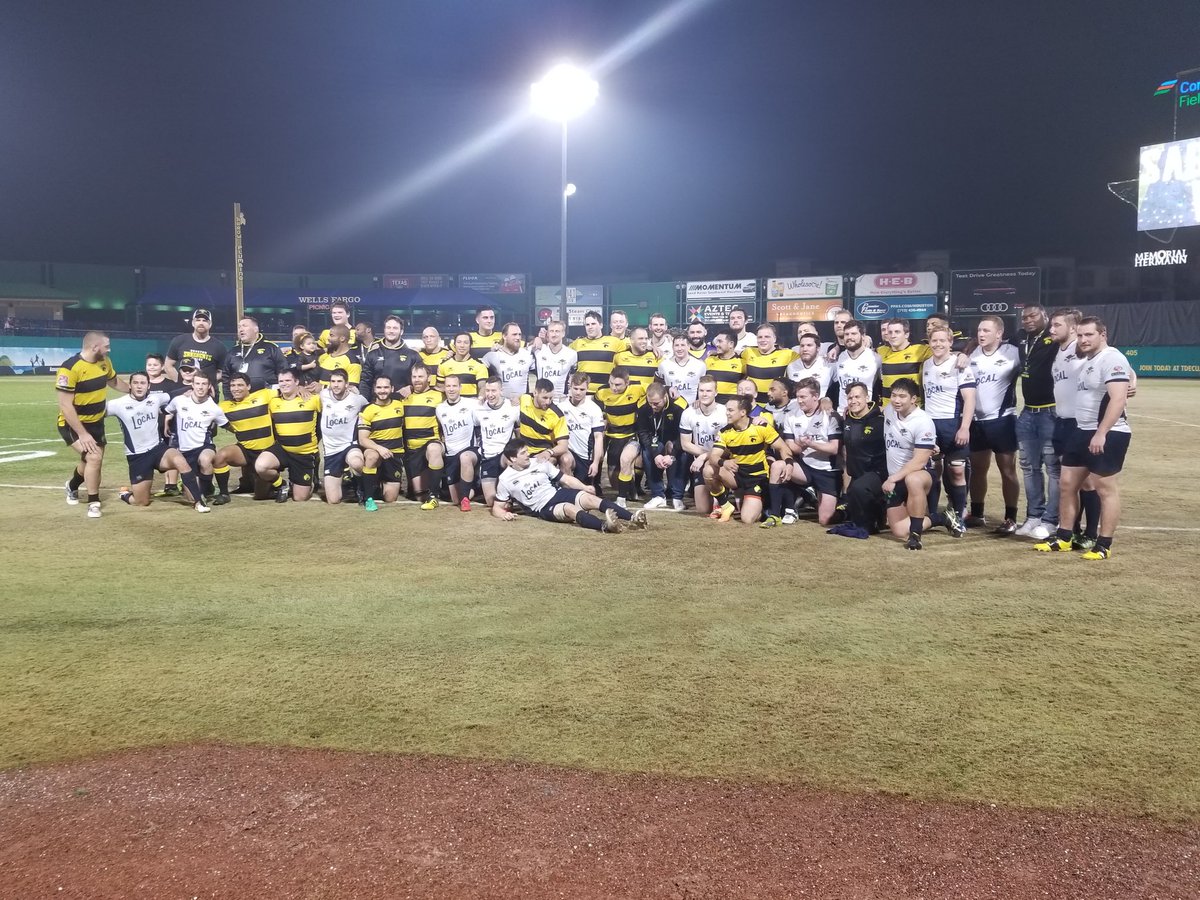 The Houston SaberCats have evened their pre-season record with a 42-13 win over James Bay from Vancouver Island in Canada. The SaberCats now have two wins over BC Premier League teams--James Bay and Seattle--and one loss--UBCOB Ravens. They also lost to the Uruguay National Team.
Conor Murphy and Zach Pangelinan had tries early on for the SaberCats. Sam Windsor would then add a drop goal to put the SaberCats up 13-0. Jame Bay would get two tries of their own to make it 13-10 with five minutes before the end of the half. Unfortunately for them their comeback would be thwarted with Josua Vici scoring to go up 20-10.
In the end half the teams would trade penalties. The big breakthrough came as the match wore on with James Bay picking up a yellow and the SaberCats subs coming on . Vici would score once more along with Pete Hepburn and Osea Kolinisau to finish out the match.
Houston will take on their first American opponent next week as they host the Capital Selects.