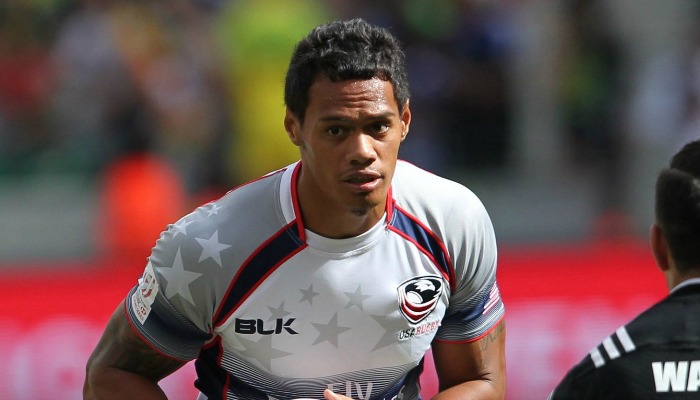 Once again the Eagles are struggling at the Dubai 7s. After falling in their first match against Argentina the team wasn't able to pick it up against Samoa losing 26-14 in their match of pool play. Barring something of a miracle the U.S. will miss out on the Cup round once again in Dubai. Now the U.S. will play New Zealand at 9:22 a.m. et/6:22 a.m. pt in their last pool match of the day.
Like against Argentina the U.S. got out to a very slow start. They did have one break from Carlin Isles early but he was left isolated. On multiple occasions the U.S. were victim of strong work by Samoa at the breakdown, giving away some very good chances in the process. Instead it would be Samoa that would score first as they simply found space on the outside and outran the U.S. defense to lead 5-0. They would add another not much later to lead 12-0.
A try near the halftime hooter for Danny Barrett after some nice hands from Madison Hughes and Steve Tomasin breathed life into the Eagles but when Samoa were the first to score in the second half the writing was on the wall. The lone bright spot for the Eagles in the second half was the play of Maka Unufe as he scored the team's only try of the half. Samoa scored twice more to seal the win.