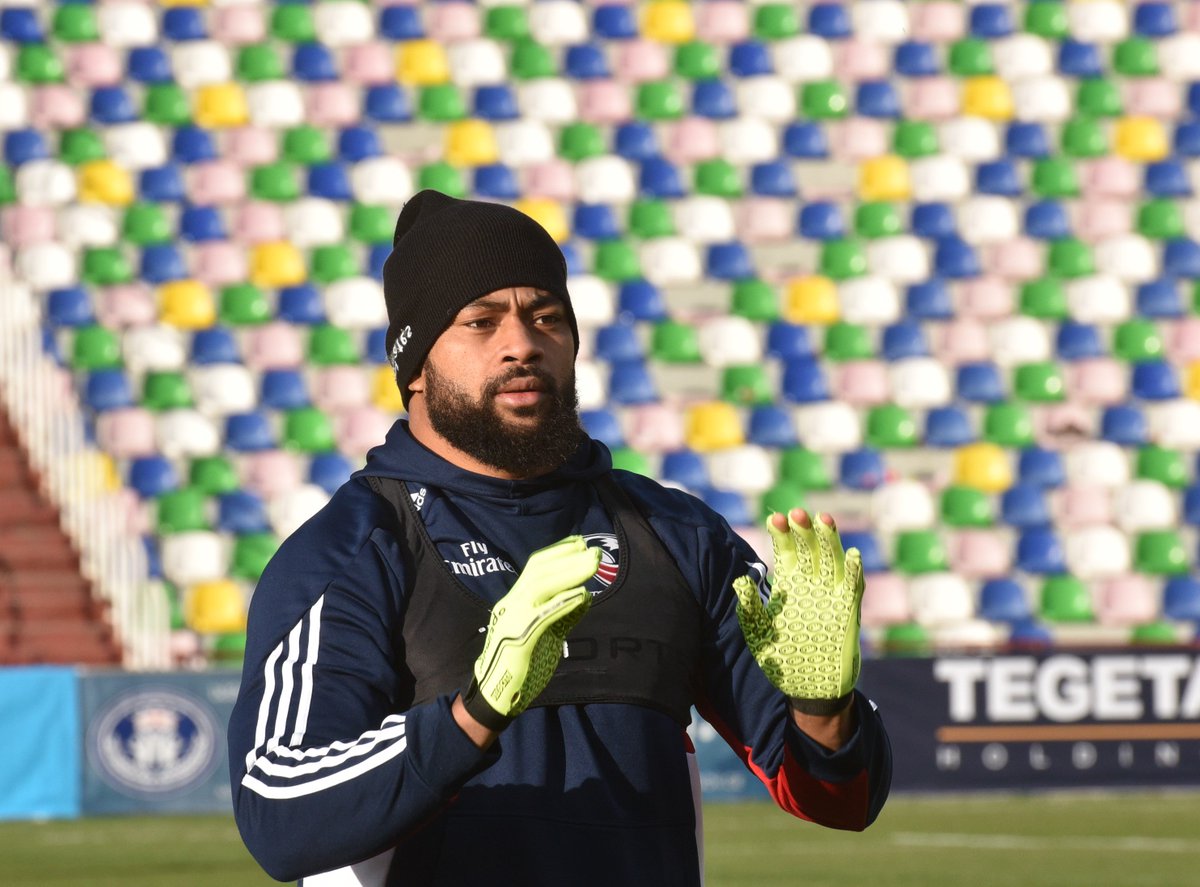 Our player grades are in for the U.S. match against Georgia. Despite the one point loss the Eagles mostly get decent grades.
Blaine Scully, 80 minutes (7):
Everything you'd want out of a captain again. We were extremely impressed of his handling of the referee. He was calm, he made his points, and he had an impact. "We want to play positive rugby" always goes over well. Besides that he was fantastic in all facets.
Mike Te'o, 80 minutes (5):
A much better match from Te'o because he was freed up to do more of his natural strengths. He made several impactful runs but we also wonder whether it is enough to keep a spot in the starting line-up.
Marcel Brache, 80 minutes (6):
Another good game from Brache. He looks to be a starting fixture in the centers through the World Cup. There is room for improvement but he's taking a leadership role.
Bryce Campbell, 75 minutes (6):
His try was a thing of beauty and it kept the Eagles in the game. He's a physical player that usually has his way with defenders. That wasn't true against Georgia and it limited some of his effectiveness.
Take the jump to read more.
Ryan Matyas, 79 minutes (7):
Give full credit to Matyas, he was given a chance to play for the Eagles last year, through the summer, and into the fall and during that time he's become a very reliable starter. A smart team in Europe would pick him up.
AJ MacGinty, 80 minutes (6):
A tough one for MacGinty. His three missed kicks turned out to be the difference in the match. Two of them were easily makable while the last one was tough. Given his record as a kicker it's a surprise he didn't do better. Aside from his kicking he had another fantastic game.
S
haun Davies, 80 minutes (6.5):
Given the opportunity to show what he can do as the first choice starter Davies has settled in nicely. He directs the game well. There are just a few moments each match that need more concentration.
Samu Manoa, 80 minutes (7):
Manoa was just what the doctor ordered for the Eagles. He has massive and made a huge impact. His 80 minutes just show how important he is to the team.
John Quill, 54 minutes (6):
After finding himself in the starting line-up Quill did well with the opportunity. He may not be enough to fend off his competitors but his work at the breakdown is excellent.
Ben Landry, 75 minutes (7):
He's settled into the flanker role nicely. Just like Quill it may not be enough to keep a permanent starting spot but his ability to play flanker has opened up a lot of opportunities for him.
Nick Civetta, 80 minutes (7):
John van der Giessen the second? Like van der Giessen Civetta gives you the consistency you need every game. Whether he's paired with Nate Brakeley or with Greg Peterson Civetta is the solid piece of the Eagles puzzle.
Greg Peterson, 64 minutes (6):
Peterson is still shaking off the rust from his injury but he's active. It seems like Peterson and Civetta are going to be the top choice going forward.
Dino Waldren, 54 minutes (6):
Georgia was always going to be a difficult test for Waldren but we thought he responded well. Still room for improvement but his time with London Scottish is paying off big time.
Joe Taufete'e, 60 minutes (6):
His two tries show good growth from the previous game against Germany. Last week he was quick to peel off the maul. This week he showed patience and it was rewarded with two tries.
Ollie Kilifi, 16 minutes (NR):
He was under pressure before he went off injured. In the end he didn't really have enough time to show what he can do.
Substitutes
Huluholo Moungaloa, 54 minutes (5):
Coming on as a substitute prop early in the match against Georgia is very difficult. Unfortunately it didn't work out for Moungaloa as he was shown a yellow card. That said, put him in the ARC and there may be something there.
Tony Lamborn, 26 minutes (6):
Lamborn was good off the bench. We're not sure if it's better for him than starting but he made an impact.
Paddy Ryan, 26 minutes (4):
It was not a good outing for Ryan. He did alright in the scrum but he was not good in the open field. His low point was probably slipping all by himself while trying in vain to chase a Georgian player.
Peter Malcolm, 20 minutes (6):
Malcolm came on and kept this steady. He had a couple of throws go awry but not too much went wrong.
Nate Brakeley, 16 minutes (6):
Good energy from Brakeley. He helped the Eagles make a comeback at the end. Maybe a bench role suits him.
Andrew Durutalo, 5 minutes (NR):
Not enough time for a grade.
Will Magie, 5 minutes (NR):
Not enough time for a grade.
Nate Augspurger, 1 minute (NR):
Not enough time for a grade.