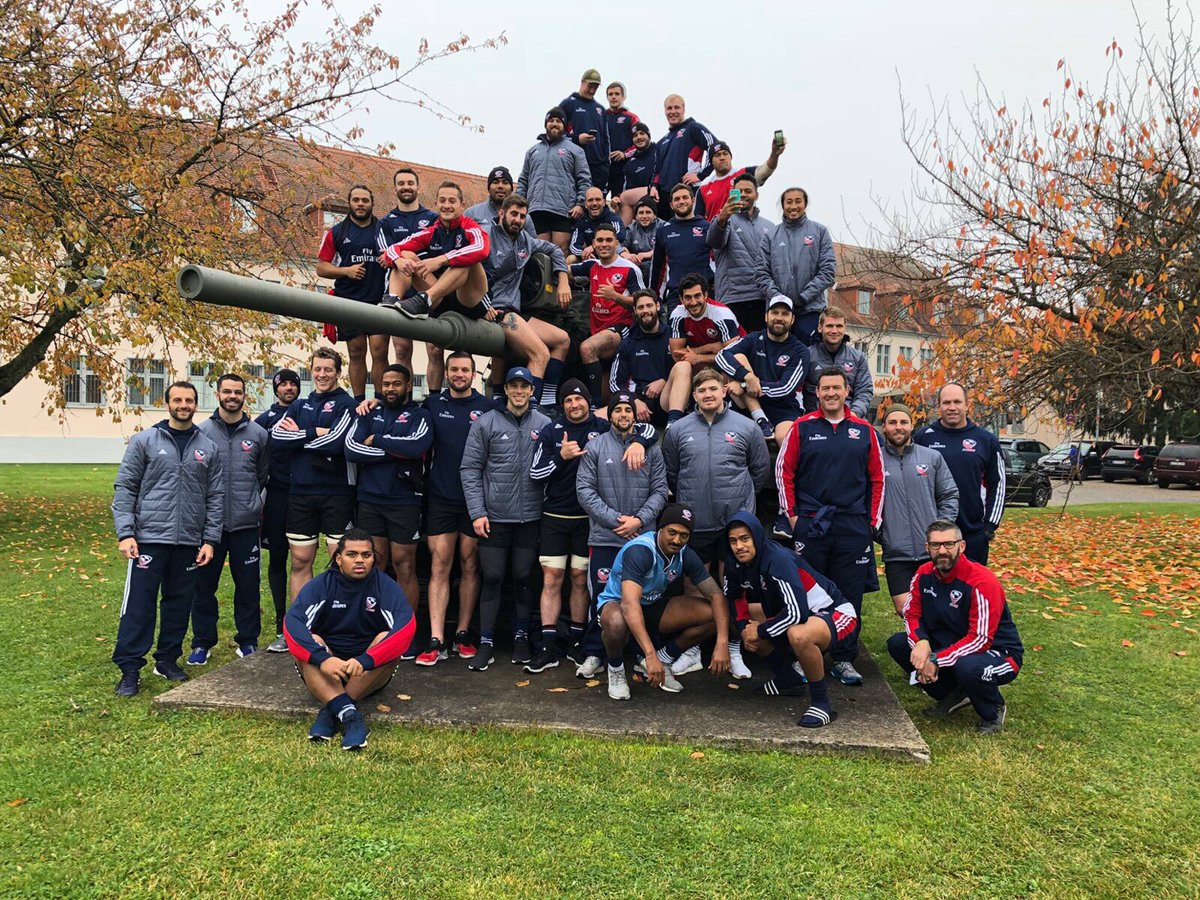 The Eagles have picked their starters to play Germany on Saturday. The team has elected to go with a very big forward group as well as some experience off the bench. There are a few surprises but by and large a lot of people keep their traditional places.
With Eric Fry being ruled out with an injury there were questions as to who would start at prop. That's been answered with Ollie Kilifi and Dino Waldren getting the nod. Joe Taufete'e will start at hooker. Joining them in the forwards are Greg Peterson and Nick Civetta at lock. That is a massive lock pairing that should be terrific in the lineout and cause a lot of problems for Germany. Ben Landry, who started at flanker in the Americas Pacific Challenge, keeps that spot and will pair with Tony Lamborn. Some thought Lamborn would have been out with a red card but as TIAR has reported he is free to play. Andrew Durutalo will be the number eight.
Although he is available Samu Manoa is not in the line-up at all for the Eagles. That is a bit surprising given it's been awhile since he played for the team.
Take the jump to read more.
The backs are pretty straightforward. Shaun Davies gets then nod at scrumhalf over Nate Augspurger. AJ MacGinty is the flyhalf. Bryce Campbell and Marcel Brache are the centers. Blaine Scully and Ryan Matyas are the wings. Mike Te'o will be the fullback.
The bench once again will have a lot of power. There are some big bodies among the group including Cam Dolan, Peter Malcolm, Paddy Ryan, and John Quill.
The U.S. will play Germany at 11:00 a.m. et/8:00 a.m. pt on Saturday. It will be shown on The Rugby Channel.
Forwards:
Ollie Kilifi, Joe Taufete'e, Dino Waldren, Greg Peterson, Nick Civetta, Ben Landry, Tony Lamborn, Andrew Durutalo
Backs:
Shaun Davies, AJ MacGinty, Ryan Matyas, Bryce Campbell, Marcel Brache, Blaine Scully (C), Mike Te'o
Bench:
Peter Malcolm, Huluholo Moungoloa, Paddy Ryan, Cam Dolan, John Quill, Nate Augspurger, Will Magie, JP Eloff