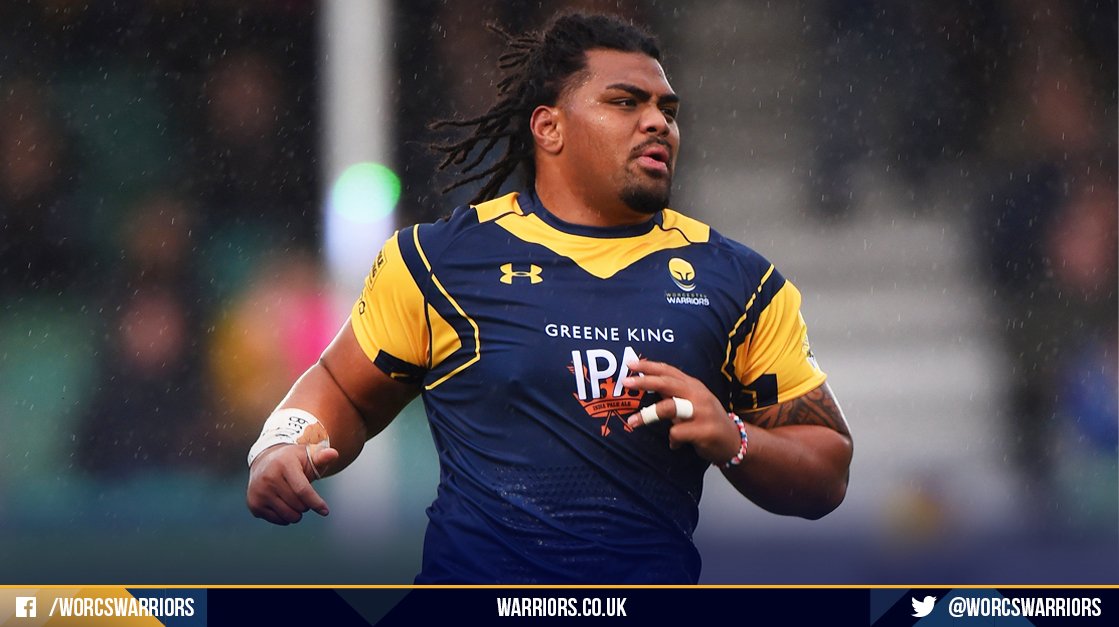 Eagles Abroad is brought to you by Grubber, makers of fine sporting apparel.
It looks like Thretton Palamo's stint with the Dragons could be short. The Eagles back apparentely suffered a suspected broken foot against the Southern Kings last week. He wasn't included in the Dragons team that takes on Cardiff this weekend and with his loan due up soon it's probably unlikely he gets back in a Dragons uniform. If that's the case he will have had one start and one appearance off the bench. Another piece of disappointing news for an American overseas is that Taku Ngwenya has not been included in Brive's Challenge Cup squad. That could be for rest purproses but it's still disappointing.
On the field this weekend with be AJ MacGinty, Joe Taufete'e (who just had a birthday), and Chris Wyles in the Premiership. Not American will be in the Guinness Pro14 while Ngwenya and Dave Ryan start in France. No Samu Manoa this week and no Americans in the Pro D2 either.
Take the jump to read more.
British Isles:
Aviva Premiership
Chris Wyles
will start while
Titi Lamositele
is not in the line-up for Saracens as they play Wasps on Sunday. Lamositele is still injured.
Joe Taufete'e
is on the bench for Worcester as they play Bath on Saturday.
AJ MacGinty
will start for Sale as they play the Harlequins on Friday.
Nick Civetta
is not in the line-up for Newcastle as they play Exeter on Saturday.
Chris Baumann
is not in the line-up for Leicester as they play London Irish on Saturday.
Guinness Pro14
Blaine Scully
is not in the line-up for Cardiff as they play
Thretton Palamo
and the Dragons today. Palamo is not in the line-up.
Greg Peterson
is not in the line-up for Glasgow as they play the Cheetahs today. He will once again play for Marr.
Callum Black
is not in the line-up for Ulster as they play Connacht today.
RFU Championship
Thretton Palamo
is on loan from Bristol to the Dragons.
Ronnie McLean
will start for Richmond as they play Yorkshire Carnegie on Saturday.
Robbie Shaw
is not in the line-up for Hartpury as they play Doncaster on Saturday.
Andrew Durutalo will start for Ealing as they play Jersey on Saturday.

Dino Waldren is on the bench for London Scottish as they play Bristol on Saturday.


Other
Conor Kearns
plays with Oxford University.
Ollie Drew
plays with Romsney.
Louis Mulholland
plays with with Cheshunt.
All Ireland League
Pierce Dargan
and Old Belvedere play Old Wesley today.
Tim Maupin
and St. Mary's College play UCD today. Maupin is with the USA Selects.
Kevin O'Connor
,
Alex McDonald
,
Will Sims, Liam Smith,
and Trinity play Young Munster on Saturday.
Women's Premiership
Jess Wooden
will start for the Harlequins as they play Darlington Mowden Park on Saturday.
France:
Top 14
Samu Manoa
is not in the line-up for Toulon as they play Bordeaux on Saturday.

Dave Ryan
will start for Agen as they play Lyon on Saturday.
Taku Ngwenya
will start for Brive as they play Castres on Saturday.
Pro D2
Eric Fry
is not in the line-up for Vannes as the play Colomiers today.
David Tameilau
and
Siaosi Mahoni
are not in the line-up for Narbonne as they play Grenoble today.
Christian Ostberg
is not in the line-up for Aurillac as they play Bayonne today.
Other
Victor Camptat
plays for the Brive Reserves.
Mose Fualaau
plays for the Clermont Academy.
Inaki Basauri
plays for Stade Nantais.
Nafi Maafu
plays for the Perpignan reserves.
Mitre 10 Cup
Toni Pulu
was not in the line-up for Counties Manukau as they beat Manawatu 29-24 on Thursday.
Tony Lamborn
and
Pas Dunn
will start for Hawke's Bay as they play Northland on Saturday.
Other
Michelle Wong
is training and playing with Sydenham.
Steven Knight
is training in the Southland system.
Australia:
NRC
Marcel Brache
and the Perth Spirit have the weekend off.
James Hilterbrand
will start for the Sydney Rays as they play Brisbane City on Sunday.

Super Rugby
Chris Coyle
is a part of the Brumbies training squad.
Shute Shield
James Hilterbrand
and Manly have finished their season.

Zach Pangelinan
and Randwick have finished their season.
Canada:
BC Premier League
Graham Harriman and James Bay have the weekend off.