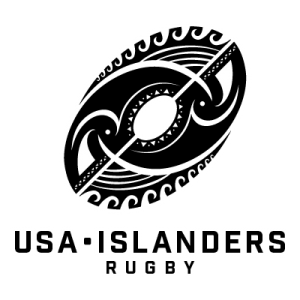 The USA Islanders are now more than a month removed from their match against the Saracens. To get an update on the team we caught up with Vaha Esikia.
TIAR:
Now that the Islanders have played their first match how do you think it went?
VE:
It went great. Overall success as a whole. We wanted to get players exposed to high level rugby and have a development pathway for them to USA Eagles status. We knew we would have limited time together and it being our first time together as a management and players we can walk away having learned and experience a great lesson to continue to grow and develop the USA Islanders.
TIAR:
What lessons can be learned for next time?
VE:
Having limited time will be our biggest trial and having to crunch a lot of information into the players. We are planning to implement camps and clinics to help players with the basic structure, style of play, and develop them. Communication with management and players (even with local coaches) is another important lesson learned. Having that open communication and keeping that excitement of playing for USA Islanders will strengthen our mission.
Take the jump to read more.
TIAR:
Which players did you think stood out?
VE:
USA Selects picked three of them Huluholo Monugaloa (prop), Martini Talapusi (Center, flyhalf) and Deveaux Ferris(scrumhalf). Holo was stepped it up in the scrum against a very good Saracens forward pack. Martini was cool and collective in playing flyhalf and effective in ball in hand. Dev is a great organizer and leading the defense. Congratulation to those players but players that stood out with doing some great work are players like Lote Tuipulotu, playing hooker. Lote was very effective in the scrum and dangerous with ball in hand (made some sweet line breaks). Uki Taumoefolu played amazing. Uki was one of our younger players (20yrs) who stepped in and played extremely well. Uki stepped up and showed he deserved to play with some of the best. Another young player who has a bright future is Payton Telea, who is a prop for St. Mary's but we tried him at flanker and did well, but we can see him as a solid hooker. Honorable mention are Saia Uhila, big and strong runner, Faatetai Teo played flanker with a engine and high work rate. Misitana Afeaki is green at fullback but capable of stepping into center role. Lots of young and exciting players.
TIAR:
What's next for the Islanders? Any more matches on tap?
VE:
Next step is continue to monitor the current players and future players. We will also start having clinics and camps to find more talent. We have a few opportunities for more matches. Just working out the business aspect of the USA Islanders. The next big step is forming a U20 USA Islanders team. We will start with 7s and looking to display those players in las vegas in the LVI tournament.