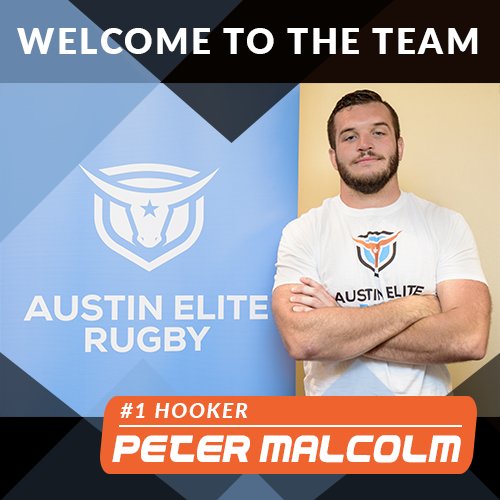 The Seattle Seawolves and Austin Elite Rugby have made their first official signings. The Seawolves have added former England 7s captain Mat Turner and Austin have added Eagles hooker Peter Malcolm. Turner will also be the team's Operations Director. He has previously spent a lot of time playing with the Serevi Selects/Atavus All-Stars at various tournaments. Malcolm joins Austin Elite after playing with the Huns over the last season. You can expect to see many more former Huns join up with Austin Elite. The Huns and Austin Elite split as an organization a few months back.
Below is the press release from Seattle about Turner:
The Seattle Seawolves are proud to announce the arrival of Mathew Turner as both the team's Operations Director and as a Senior Player. Mat will be seen in multiple roles with the Seawolves including assisting as the rugby ambassador for the club. "We are thrilled to have Mat on board. It's hugely beneficial to have someone with Mat's immense experience and passion associated with the team," said Adrian Balfour, co-founder of the Seattle Seawolves.

Turner will be a key man working behind the scenes to support team operations and the coaching group. "I'm extremely excited to be given the opportunity to be part of the Seattle Seawolves team on and off the field. Getting to be part of the launch of professional rugby in North America is a once in a lifetime opportunity." Mat has been competing alongside players from the Seattle area over this past summer in the 7s league. "I look forward to playing and winning alongside these athletes again in 2018," said Turner at the time of announcement.