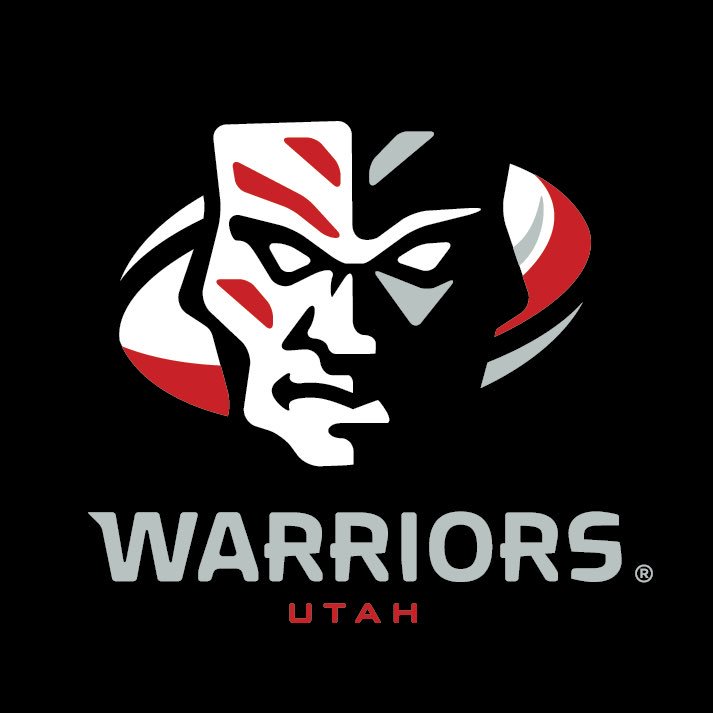 A couple of notes to pass along regarding Major League Rugby.
Utah Announces Warriors As Name
Even though it might have been novel Rugby Utah was very unlikely to go with that name as they entered Major League Rugby. The long-running rumor was that the team would be called the Warriors and that was confirmed yesterday as the team tweeted out the logo above. The name is a homage the large Pacific Islander influence expected on the Warriors.
With the Warriors now with a name and active it brings the number of MLR teams who have made public statements up to six. The other five are the Seattle Seawolves, Austin Elite Rugby, Houston Strikers, NOLA Gold, and the Glendale Raptors. The latest news has San Diego set to have a team in the competition with Minneapolis and Dallas out. No public word yet on Kansas City.
Take the jump to read more.
Seattle Picks Starfire
The other piece of news from the competition is that the Seattle Seawolves have confirmed that they will be playing at Starfire Stadium. The stadium previously hosted the Club 7s Nationals a few years back and has been home to the Seattle Sounders 2 soccer team that last few years. The venue can host 4,500 fans.
First official matches will be played in April 2018. Home games will be played at Starfire Stadium and we will definitely have season tix!

— Seattle Seawolves (@SeawolvesRFC) September 23, 2017