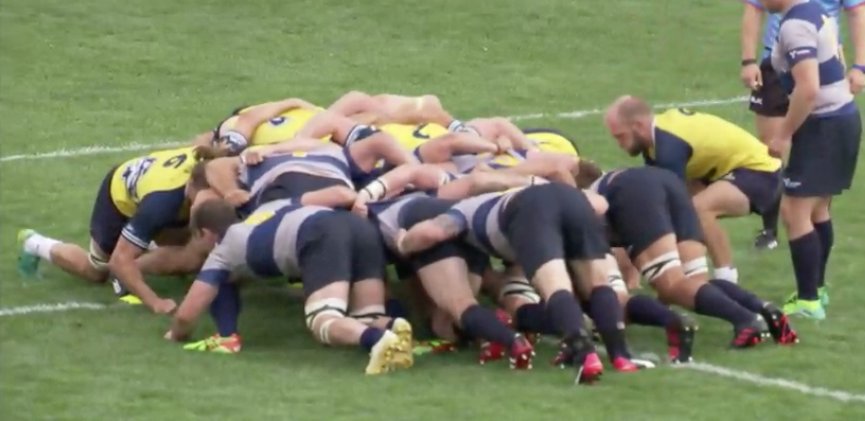 There were a couple of high profile matches over the weekend involving top U.S. clubs taking on foreign teams.
Glendale Beats Ontario
The Glendale Merlins exacted revenge against Ontario with a 41-7 win. The two teams had played earlier in the year in Ontario with the home side coming away with the win. However, both teams were under different monikers with Glendale playing under the Raptors banner and Ontario playing as the Blues. Now the Raptors name has been solely reserved for the Glendale MLR side while Ontario started the Arrows with the potential hope of landing an MLR team in the future.
Ontario were never really in the match as the Merlins dominated from start to finish. Both teams put out very strong sides. Ben Landry, John Quill, Shaun Davies, Will Magie, and Bryce Campbell are all current Eagles while Zach Fenoglio, Peter Dahl, and Chad London all have caps. Then you have the likes of Seth Halliman who are viewed as up and comers. Ontario had the likes of Andrew Ferguson, Lucas Rumball, Pat Parfrey, and Guiseppe du Toit.
Take the jump to read more.
The DII side took on the Denver Barbarians where the Barbarians won 36-24.
Glendale
Forwards:
Luke White, Zach Fenoglio, Kelepi Fifita, Ben Landry, Casey Rock, Connor Cook, Peter Dahl, John Quill
Backs:
Shaun Davies, Will Magie, John Ryberg, Bryce Campbell, Chad London, Dustin Croy, Seth Halliman
Bench:
James Del Bozque, Blake Rogers, Giorgi Tsverava, Devin Vaughter, Grigori Kerdikoshvili, Mose Timoteo, Ata Malifa, Max De Achaval
Ontario Arrows
Forwards:
Rob Brouwer, Eric Howard, Alex Forrest, Mike Sheppard, Hank McQueen, Peter Milazzo, Lucas Rumball, Andrew Wilson
Backs:
Andrew Ferguson, Pat Parfrey, Jon West, Guiseppe du Toit, Josh Campbell, Kainoa Lloyd, Johnny Sheridan
Bench:
AJ Quattrin, Pat Lynott, Ryan Surgenor, Paul Cuilini, Marcello Wainwright, Mario van der Westhuizen, Mitch Richardson, Kyla Lagasca
Mystic River Fall To Oxford
Mystic River had an international flavor to their schedule last weekend as they hosted Oxford on their tour of America. Oxford pulled away to win 31-20 but for much of the match it was a close affair. Dimitri Efthimiou got things started for Mystic River to put them up 7-0 before Oxford equalized. It stayed close with Mystic hitting a penalty and Oxford adding an unconverted try. At the half it was 12-10. In the second half another penalty and another try from Efthimiou gave Mystic a 20-12 lead. However, Oxford began to find their feet and ran off 19 straight points to win the match.