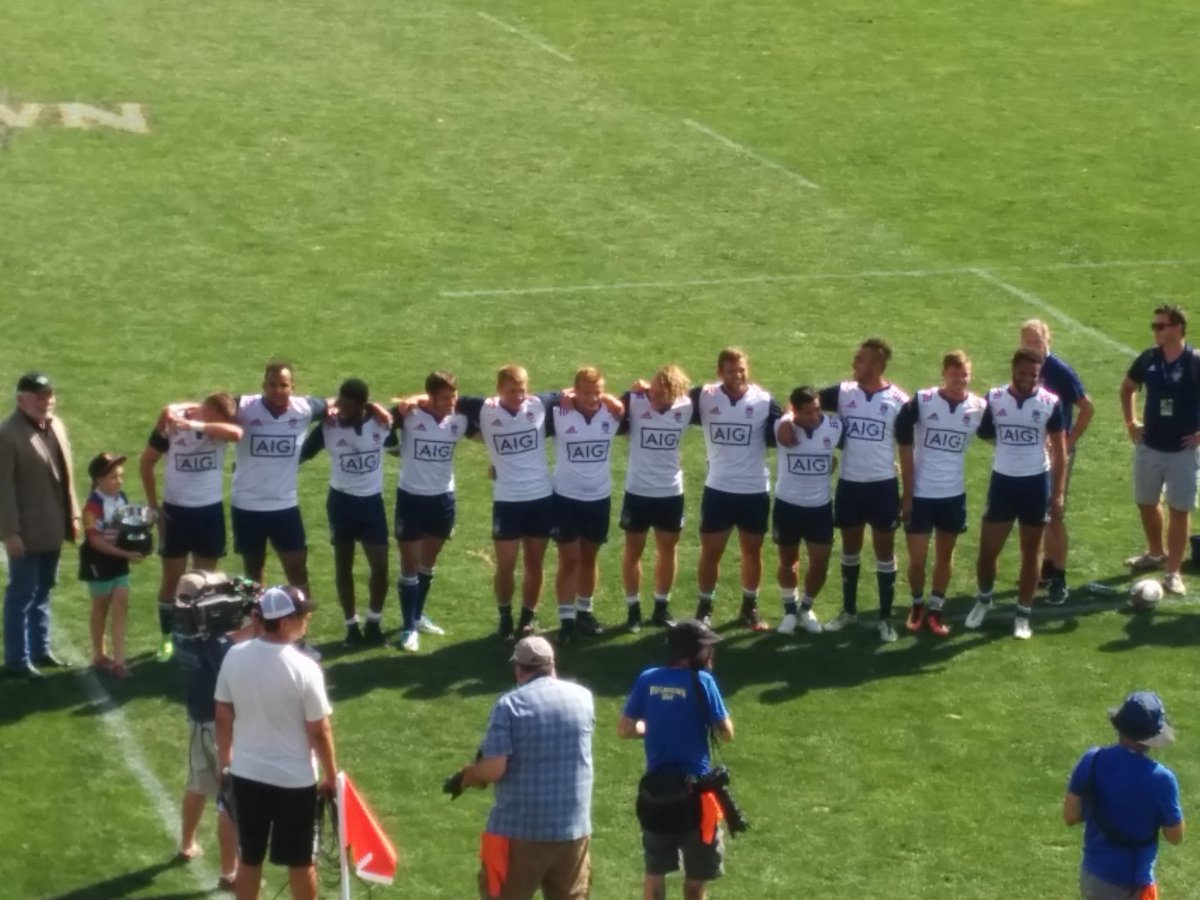 The Bowl and Shield finals are in the books at the RugbyTown 7s.
Bowl Final:
College All-Americans 25-7 Atavus
The All-Americans opened the scoring with Lorenzo Thomas crashing over in the corner. It was all set up from an amazing restart from Cody Melphy to pin Atavus in the corner. The All-Americans were eventually able to win the ball back and on a quick tap caught Atavus unorganized allowing Thomas to score. Unfortunately for them Cristian Rodriquez was sent to the bin for interfering with a lineout . Even down a man penalties and errors would haunt Atavus giving the All-Americans plenty of possession. With that possession Maceo Brown would score to put the All-Americans up 10-0. They would lead 15-0 at the half after more possession from an Atavus mistake. Cody Melphy did the dirty work with a nice chip and then a few phases later Reece Czarknecki would score yet another one of his numerous tries on the weekend.
Take the jump to read more.
Tim Stanfill would put Atavus on the board first in the second half after receiving a great pass from Isoa Donaldson. Jope Motokana would hit the easy conversion and the deficit was cut to 15-7. A good team try from Jihad Khabir would restore the advantage for the All-Americans. Mikey Baska would then add another try as the All-Americans would go on to win 25-7.
Shield Final:
Navy 24-17 Coast Guard
Navy went up 5-0 early in the Shield final as Jake Griffin finished off a nice chip and chase. The Coast Guard responded right away as good possession saw Keith Wilkins score. The back and forth continued with Navy answering via Michael Fletcher for two tries to go up 17-7 at halftime. Navy continued to roll in the secon dhalf getting a try a minute in from Derek Biehle. The Coast Guard did a good job regrouping and pushed their way close to the line eventually getting a try while Navy picked up a yellow card. With the try the Coast Guard had narrowed the lead to 24-12. They then made things even more interesting with a minute and a half to go as Eric Geckas scored near the corner. Unfortunately the missed conversion meant they could only go for the draw. Not wanting to let that happen Navy held on to the ball, nearly scoring a try, for the win.