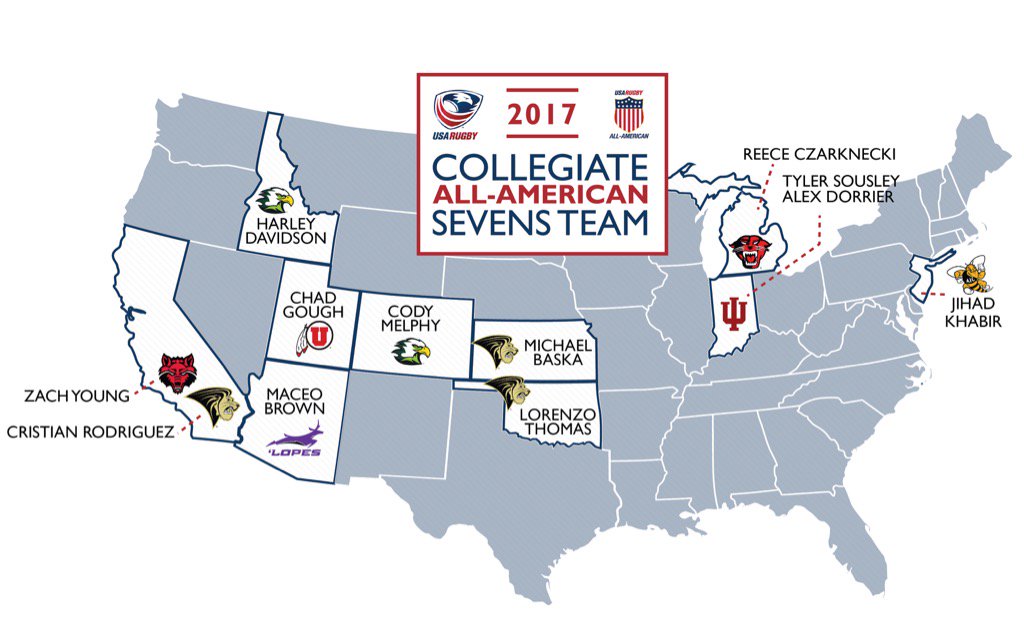 The College All-Americans have been named for this weekend's RugbyTown 7s in Glendale. The squad is stacked with some of the best college 7s talent in the country and a few of these players could be on the Eagles sooner than later. One, Lorenzo Thomas, already has a cap at the senior level. Three players from the team--Cristian Rodriguez, Michael Baska, and Thomas--come from Lindenwood while Life and Indiana each have two players on the team.
Players we're going to have a particular eye on this year include Rodriguez, Cody Melphy, and Jihad Khabir. For Rodriguez this is is first big opportunity to run up against some very elite players and if he can hold his own big things can happen for him. Melphy has been around awhile and if he can dominate that will show Mike Friday something. The same goes for Khabir.
The College All-Americans are in Pool C with Atavus, Canada, Fiji, and the Ramblin' Jesters.
Squad:
Zach Young (Arkansas State), Cristian Rodriguez (Lindenwood), Harley Davidson (Life), Chad Gough (Utah), Maceo Brown (Grand Canyon), Cody Melphy (Life), Michael Baska (Lindenwood), Lorenzo Thomas (Lindenwood), Reece Czarknecki (Davenport), Tyler Sousley (Indiana), Alex Dorrier (Indiana), Jihad Khabir (AIC)