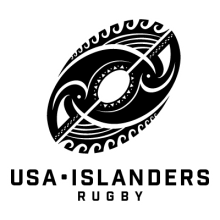 The U.S.A. Islanders have named their team to face the Saracens in Bermuda next month. The team includes many names familiar to American fans, including several capped Eagles. Ollie Kilifi carries a bunch of experience with him to the match as do Patrick Latu, Matai Leuta, Shalom Suniula, Tai Tuisamoa, and Colton Cariaga. Having the likes of these players on the roster should give the Islanders a firm foundation to build off.
Other names that fans might recognize include Devereaux Ferris, Pago Haini, Langilangi Haupeakui, Pila Huihui, Alex Taefu, Jojo Tikoisuva, and Sione Tuihalamaka. Ferris, Haupeakui, Tikoisuva, and Tuihalamaka were all veterans of PRO Rugby.
Take the jump to read more.
The match is only August 10th and will be broadcast on FloRugby.
Roster: Misitana Afeaki, Gerson Blaise, Colton Cariaga, Paul Eteaki, Devereaux Ferris, Paula Fukofuka, Pago Haini, Langilangi Haupeakui, Pila Huihui, Ollie Kilifi, Patrick Latu, Matai Leuta, Benny Mateialona, Huluholo Moungaloa, Shalom Suniula, Alex Taefu, Vauki Taumoefolau, Sani Taylor, Jojo Tikoisuva, Tesimoni Tongauia, Sione Tu'ihalamaka, Tai Tuisamoa, Saia Uhila, Ekapatelisio Veamatahau