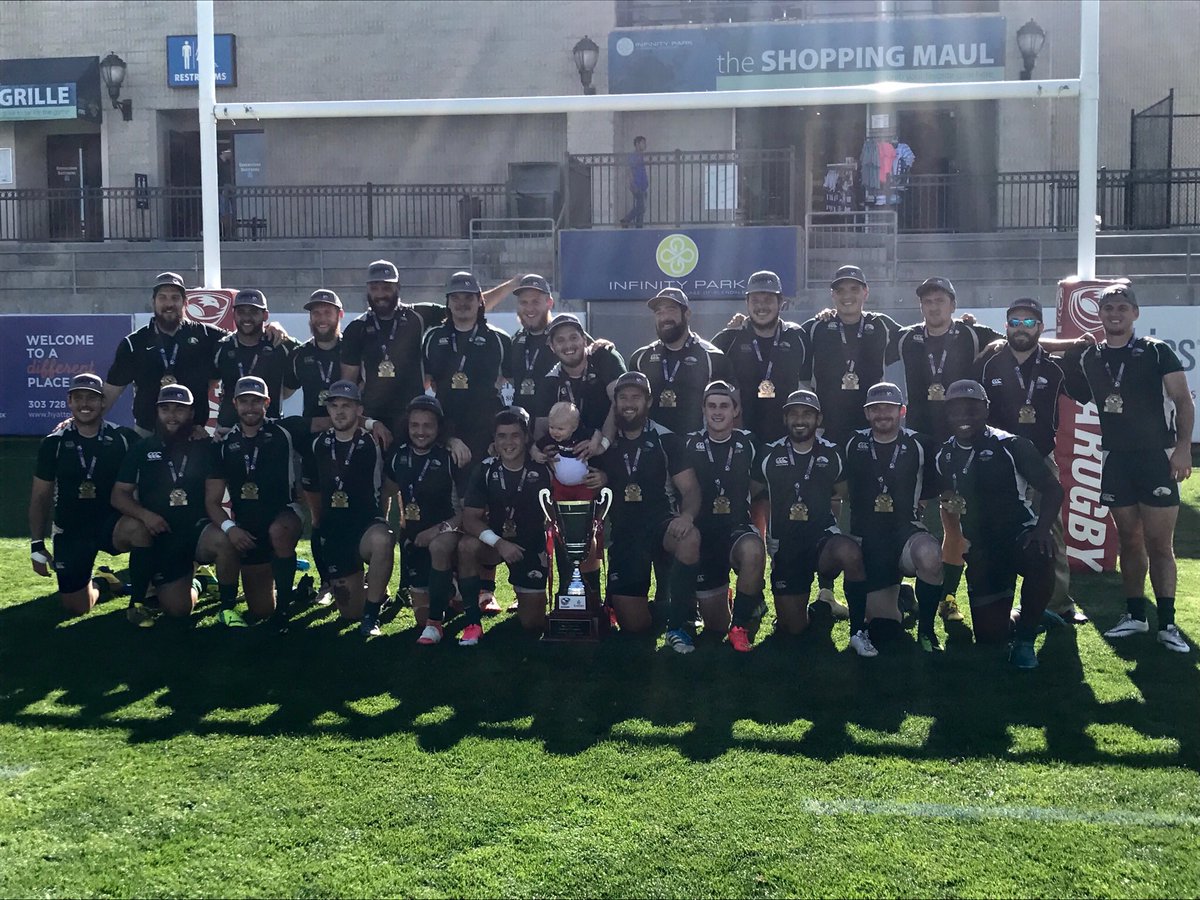 The St. Louis Bombers simply had no answer for Life's Jonathan Poole as the winger's hat-trick powered his team to a 50-24 win in the men's DII final at Infinity Park. Along with Poole Life got big contributions from a number of players, including several young players. That said, no player's performance stood out more than Dave Gannon, even with Poole doing all the scoring. The Life veteran was outstanding all day at the breakdown and created a number of opportunities for his side.
The Bombers were a strong outfit and their never quit ability is extremely commendable. They played good rugby and had a tremendous season. The Bombers were justly rewarded with an early penalty from Keegan Neal. However, there was little they could do to stop the Life backs who had multiple deep runs. They also had trouble with Life's set pieces. It was those set pieces that struck first for Life as on a scrum Dave Gannon crashed over. The conversion was successful and Life led 7-3.
Take the jump to read more.
Soon after Poole was able to find some strong space for his first try. His individual running skills deserve a lot of credit for making things happen. Life's third try was nearly identical to their first with Gannon pulling out of a scrum with the ball for the score. Poole scored once more to increase the lead to 24-3.
Credit to the Bombers who made a comeback. After a long spell of possession they were rewarded with a try in the corner from Matt Skarin. The Bombers defense also held on to one final surge from Life to keep the halftime score at 24-10.
Life seemed to hurt their cause with a man being sent to the bin for too many infringements but instead it seemed to have the opposition effect as Poole scored again followed by Schuyler Whelan. March Walsh and Westin Mollo had tries after Life were back to full strength as the lead made it to 50-10.
The Bombers kept pushing though and after Neal made a great dummy they had their second try of the match. They finished with a third to end the match on a high, albeit, losing note.