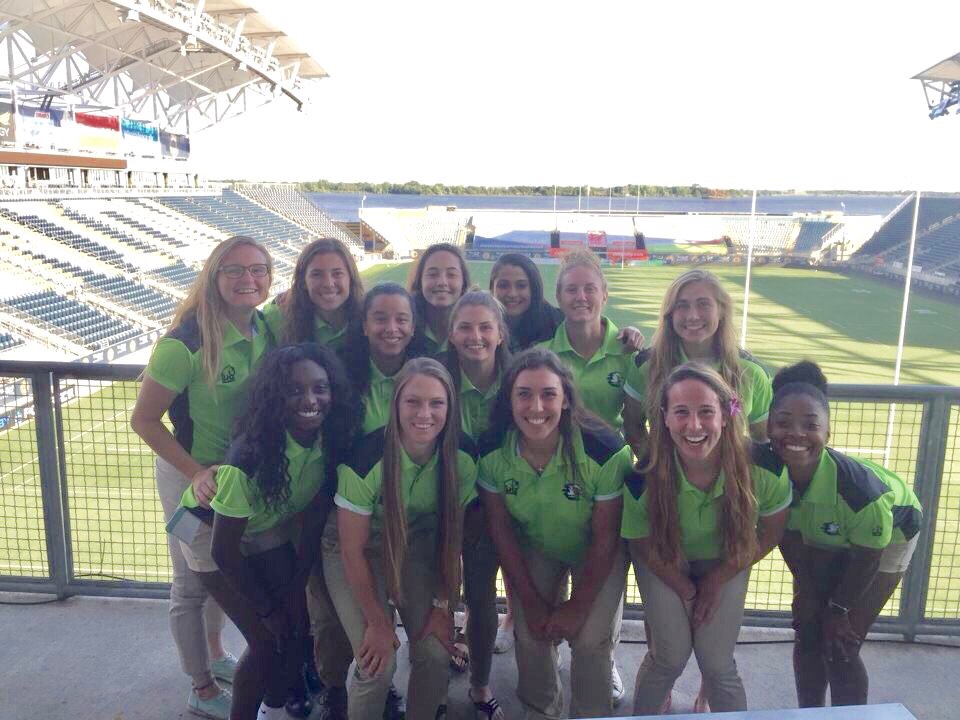 The Life University women have repeated as CRC champions thanks to a 17-12 win over Lindenwood. The match was close early with Life leading 7-0 at the half. Lindenwood scored first in the second half to make it 7-5. That's when Life put in two unconverted tries to extend the lead before Lindenwood scored a late try.
To reach that point Life handled Dartmouth 26-5 and Lindenwood outscored Penn State 20-14. The quarterfinals were really close with a bunch of blowout wins. In the Challenge bracket Notre Dame emerged the winner. The Cup Consolation went to NSCRO.
Cup Final
Life 17-12 Lindenwood
Take the jump to read more.
Cup Semi-finals
Life 26-5 Dartmouth
Lindenwood 20-14 Penn State
Cup Quarterfinals
Dartmouth 14-7 NSCRO
Lindenwood 26-5 Kutztown
Penn State 39-0 Bloomsburg
Life 38-0 Navy
Cup Consolation
Bloomsburg 17-5 Kutztown
NSCRO 43-10 Navy
NSCRO 34-0 Bloomsburg (5th place)
Navy 21-12 Kutztown (7th place)
Challenge Final
Notre Dame 21-5 Temple
Northeastern 17-15 Delaware (Challenge 3rd)
Challenge Semi-finals
Notre Dame 31-0 Delaware
Temple 12-10 Northeastern
Challenge Quarterfinals
Delaware 24-5 Clemson
Northeastern 22-5 Drexel
Temple 21-7 North Carolina
Notre Dame 27-5 Indiana
Challenge Consolation
Clemson 20-10 Indiana
Drexel 17-5 North Carolina
Drexel 15-12 Clemson (Challenge 5th)
Indiana 31-5 North Carolina (Challenge 7th)