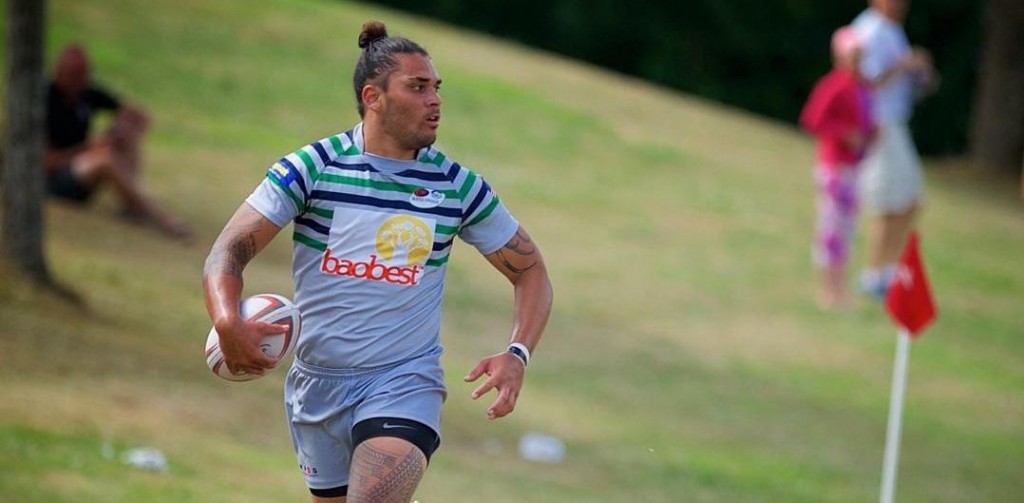 Psalm Wooching is going to get another chance to test out professional rugby. The budding star and former University of Washington football player is going to play with the Harlequins at the Beachcomber World Club 10s in Mauritius next month. Wooching previously went on trial at Pau. After leaving football to turn his attention to rugby Wooching has been a big part of the Seattle Saracens success.
In a press release Harlequins Academy and Global Development Director, Tony Diprose, said: "This will be a great opportunity and experience for Psalm to continue his pathway into rugby from American Football; we are very excited to have him within our ranks for the World Club 10s.
Take the jump to read more.
"It also provides Harlequins with the opportunity to have a good look at him in a high-quality international tournament such as this one. This will also give him the chance to see how an elite professional rugby team operates.
"The opportunity to welcome Psalm on board has come with the help of Atavus and as part of Harlequins' commitment to develop rugby in the USA. Following the World Club 10s tournament, Gary Street and I will return to America to expand our ever growing roots in San Francisco and California."
The tournament will take place on 17-18 June and will feature teams like the Cheetahs, Western Force, Africa Pacific Dragons, Brumbies, and Bulls.