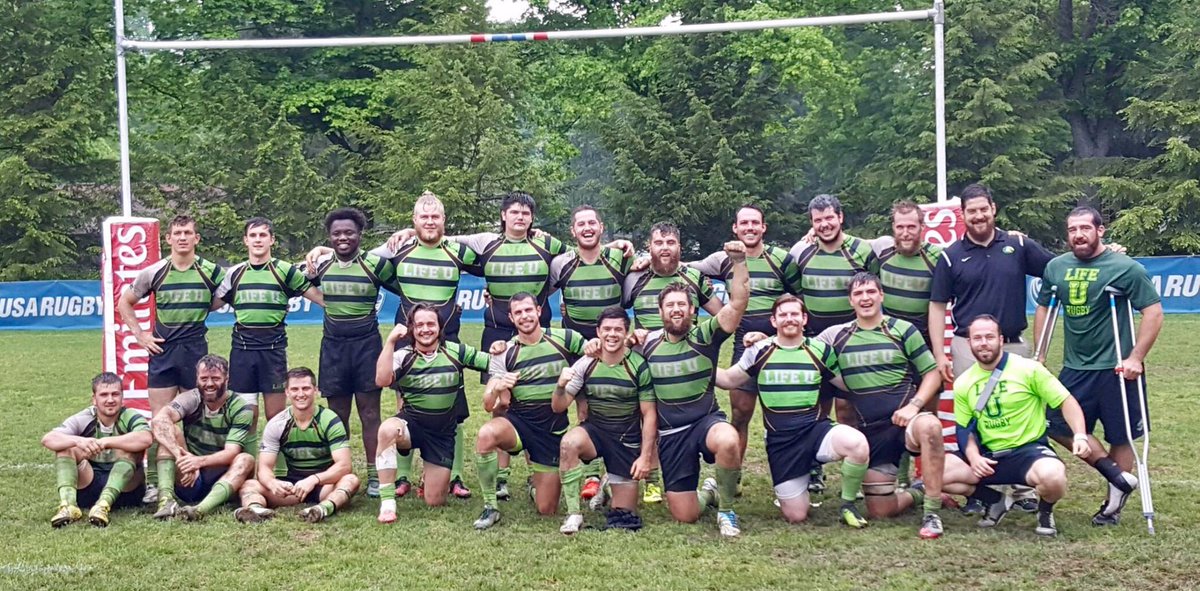 Life University and the St. Louis Bombers will play for the DII national championship early next month in Glendale, Colorado. Life advanced out of the East with a tough win over the Detroit Tradesmen while St. Louis beat the Sacramento Blackhawks.
This Life team is not the same Life team that was at the top of the ARP the last several years. The school has been moving away from elite men's club play to focus on the college game meaning that many players, like Shaun Davies and Dylan Fawsitt, have moved on. That said, this Life team showed that they still have plenty of firepower left.
A penalty put Life up early in the match before the Tradesmen took the led on a try. However, Life got right back in it with a try from Daemon Torres and Jonathan Poole to lead 15-7 at halftime.
Take the jump to read more.
In the second half Detroit went on a run scoring 15 straight points to lead 22-15. Tries by Marcus Walsh and then Poole would restore Life to the lead but Detroit would get within two with a late try. A final penalty from Life sealed their advantage.
To make the regional final Life beat the Morris Lions 34-13 and Detroit beat Washington Irish 67-24.
Out West the St. Louis had to get past Ventura County 22-17 to face the Sacramento Blackhawks in the final. The Blackhawks barely got past the Little Rock Stormers 49-47 in what was probably the most thrilling match of any regional.
In the regional final the Bombers pulled away in the second half after a close first half. At halftime it was only 19-14 in favor of the Bombers and even at the fifty minute mark there were less than ten points between the two teams. It was a 27 point run by the Bombers in the second half that made the difference in the 49-26 win.
One interesting note is that both the Bombers and Life come from the only two regions without DI play.