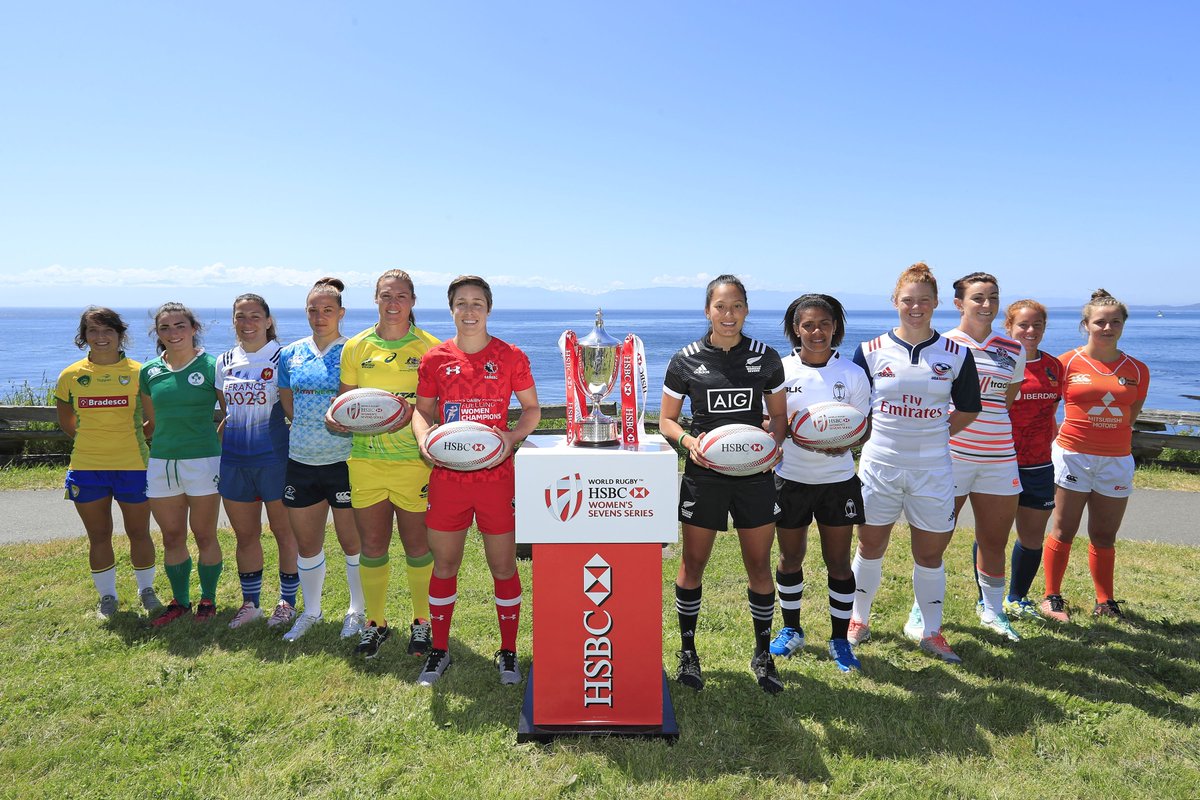 With two tournaments left the Eagles will look to make a move up the table where they currently sit in sixth place. There are only six stops on the Women's Series so points in each tournament matter. As things stand the Eagles sit eight points behind fourth place Fiji and four points in back of fifth place Russia. With a big tournament in Langford the Eagles could set themselves up for a strong season finish in France.
One of the biggest advantages for the Eagles this weekend is the fact that they are playing so close to home. The team only had to fly to Seattle and then take a ferry over to Victoria. They are playing the same time zone they train in. Further, they are going to have a good American contingent cheering them on.
All that said, the pressure is on. The team has had two great tournaments, including a finals appearance in Sydney, but they have also had a couple of less than stellar tournaments as well. There were always going to be some inconsistencies after an Olympic year but the Eagles will still have liked to be more consistent this year.
Take the jump to read more.
The Team
Head coach Richie Walker has made some changes to his team ahead of the weekend. He's had the return of a few players from injuries and others from a post-Olympic break. Overall it's an experienced team with the likes of Kelly Griffin, Jessica Javelet, Alev Kelter, and others. It also has some young faces but not as many as previous tournaments.
Physically this may be one of the most gifted teams the U.S. has ever put together. They have straight-out speed in Javelet, Naya Tapper, and Kristen Thomas. They also have plenty of power in Tapper, Cheta Emba, and Nana Fa'avesi. Combine that with the playmaking of Kelter and Nicole Heavirland and you have a very balanced team.
Squad:
Kelly Griffin, Jessica Javelet, Alev Kelter, Nana Fa'avesi, Kristen Thomas, Kate Zackary, Nicole Heavirland, Naya Tapper, Kelsi Stockert, Sylvia Braaten, Atumata Hingano, Cheta Emba
The Opponents
England (1:30 p.m. et/10:30 a.m. pt):
The Eagles have played England three times this year. They picked up a 22-14 win in pool play in Sydney and then a 27-5 win in pool play in Japan. However, also in Japan they lost 26-24 in the Plate semi-finals. England have been rebuilding this year and are eighth in the standings. This could very well be the rubber match for the Eagles. If they can beat England then they have some breathing room to make the top eight.
New Zealand (4:36 p.m. et/1:36 p.m. pt):
New Zealand and the Eagles have played two times this year, both in the Cup semi-finals. The U.S. won 19-12 in Sydney and then lost 12-7 in Vegas. The matches between the two teams have been close and the U.S. has had their success on recent occasions. That said, New Zealand have won three of the four tournaments so far with Sydney the only exception.
Netherlands (6:58 p.m. et/3:58 p.m. pt):
After being a core team a few years ago the Netherlands have found themselves off the circuit. They used to be a powerhouse but now they struggle when they are faced with teams that have advance way ahead. This should be a win for the Eagles but it can be tough. If the U.S. win they are going to need do it big.
The Takeaway
A top eight finish for the Eagles is a must. They've already slipped up once in that department this year and they've been playing catch-up since. Their pool is tough but it's one in which they can advance. We think that they have the right mix to go well at this tournament and we expect them to make the top four.