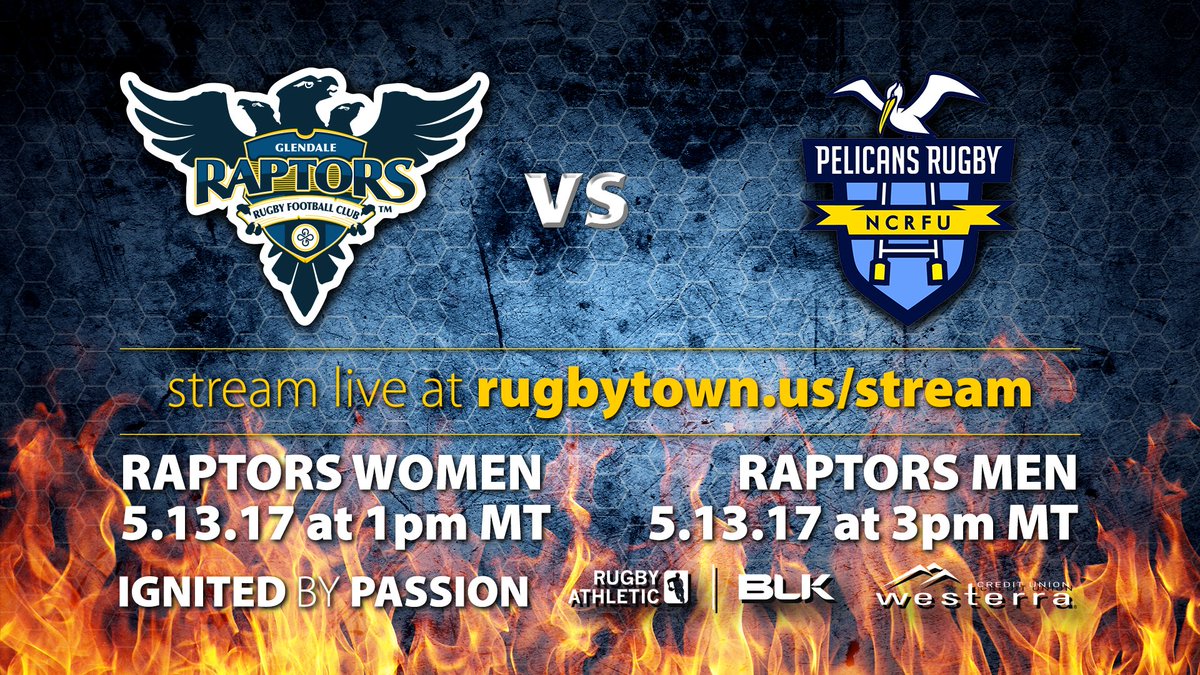 It's the calm before the storm that is the club regionals next week but there is a big club match-up this weekend at Infinity Park. The Glendale Raptors, the best team in the country not playing for a U.S.A. Rugby championship, will take on the NorCal Pelicans. There will be a men's fixture and a women's fixture. The match should be a good one although Glendale are the favorites to win. The Raptors have added a lot of talent this year and have placed a number of players on the Eagles summer series squad. According to Dan Power the team has also added another big name in Bryce Campbell.
— Dan Power (@DPower4) May 12, 2017
With his addition that makes six Raptors on the Eagles this summer--Ben Tarr, Ben Landry, John Quill, Shaun Davies, Will Magie, and Campbell.
The NorCal Pelicans may be missing some of the top players in the area but will be loaded with players from Life West. Invitational sides usually struggle without much time together but the talent is there.
Matches start at 3:00 p.m. et/12:00 p.m. pt and will be streamed on the Infinity Park match player.