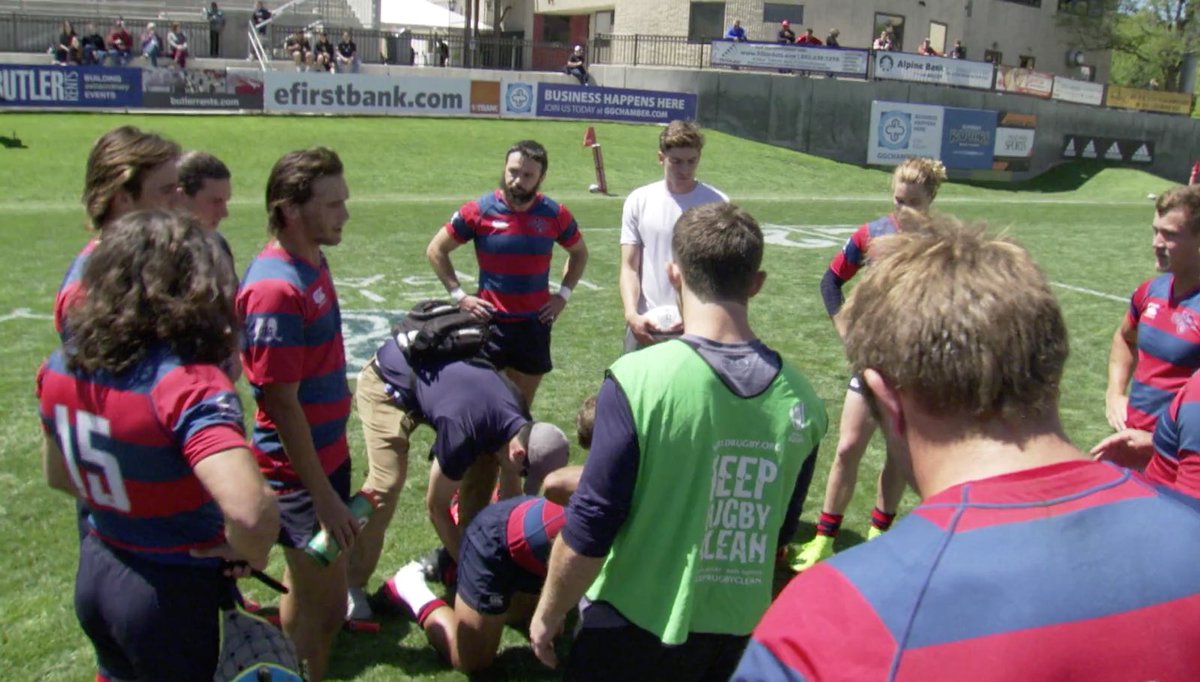 St. Mary's, Davenport, Lindenwood, and Utah are into the Cup quarterfinals at the College 7s Nationals. None of those teams are a surprise to make it to the top four and the tournament is still on track for a Lindenwood-St. Mary's final as expected.
Most of the pools were decided even with one match left to play in the morning. Those matches did decide who topped the pools and a couple of teams found their place in the quarterfinals. St. Mary's unsurprisingly finished as the top team in Pool A with a 31-5 win over Bowling Green, who still made it through.
Over in Pool B there were some questions after Grand Canyon and Stanford drew on day one. Despite a 26-5 loss to Lindenwood in their final pool match Grand Canyon qualified for the quarterfinals. Stanford beat Wyoming in their final pool match but it wasn't enough.
Take the jump to read more.
Pool C is where the real action happened on day two. Arkansas led the pool going into their final match but they lost to Ohio State 26-12. That, coupled with a 28-12 win for Florida International over Santa Clara saw both Ohio State and Florida International jump over the Razorbacks for a spot in the quarterfinals.
Both Utah and Davenport had already qualified for the quarterfinals but the pool was decided as Davenport won 22-12.
In the quarterfinals it was fairly straightforward as St. Mary's, Davenport, Lindenwood, and Utah most advanced with relative ease. St. Mary's beat Grand Canyon 36-5 and Lindenwood beat Bowling Green 42-0. The other two semi-finals were closer with Utah only advancing over Ohio State 15-5 and Davenport slipping past Florida International 12-7.
Tomorrow's semi-finals will have St. Mary's against Davenport and Lindenwood against Utah.
Final Pool Round Scores
St. Mary's 31-5 Bowling Green
James Madison 12-12 Fordham
Lindenwood 26-5 Grand Canyon
Stanford 12-10 Wyoming
Ohio State 26-12 Arkansas State
Florida International 28-12 Santa Clara
Davenport 22-12 Utah
Texas A&M 24-12 Kansas State
Quarterfinals Scores
St. Mary's 36-5 Grand Canyon
Lindenwood 42-0 Bowling Green
Utah 15-5 Ohio State
Davenport 12-7 Florida International