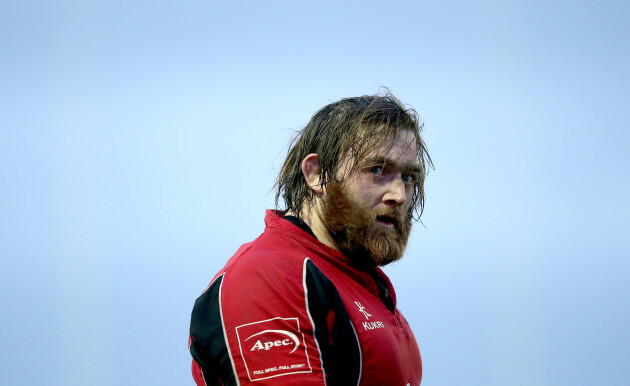 With the news earlier today that Sam Underhill will lose his eligibility to play for the U.S. when he plays for England this summer (him ever playing for the Eagles was a long shot) and former U.S.-eligible Tommy Seymour being called up to the British & Irish Lions we thought it would be a good time to check in on other U.S.-eligible players playing professionally overseas.
Brother Paddy and Dave Ryan, both props born to an American mother, are the most likely to ever suit up for the Eagles among U.S.-eligibles overseas. Dave, the older brother at 30, has bounced around to a few clubs in his career, including in Ireland and Italy, has found a home with Agen in the Pro D2. He's played 24 times for the club this season with 15 starts and has already been re-signed for next season. He's older than you'd like to have for a player coming into a national team for the first time but he brings plenty of experience and having a U.S. cap should not impact his contract in France.
Take the jump to read more.
Younger brother Paddy, age 25, has had a harder time breaking into the professional ranks. He's played in the Federale 1 before signing with Newcastle where he has played for the last couple of years. His contract expires at the end of the season and with only six appearances (one start in the LV= Cup) to his name this year in all competitions outside the A-League it's hard to see him returning to the team. With no contract that we're aware of it might be a good opportunity to throw his lot in with the Eagles and see if a summer in the spotlight can turn up something. Both brothers might like turning out together and they would certainly add depth to the Eagles front-row.
Another interesting prospect is the young Gagi Bazadze. As his name suggests he has Georgian roots but did play for the Eagles once or twice at the youth level. It is unclear if he still is eligible to play for the U.S. or not. Bazadze played for La Rochelle last year but made the move to Montpellier this year on a medical joker. He's played 7 times for the club with no starts. If he's out of contract he also might turn out for the Eagles if he's still eligible. He may also choose to head to Georgia but would arguably face more competition in the front-row.
Callum Black, who is roughly the same age as Dave Ryan, is another front-row option. He's now been with Ulster for the last three plus seasons. This year he's made 19 appearances with 10 starts. He seems one of the least likely to play for the Eagles given his age and his contract status in Ireland. If he were to play for the Eagles he would almost certainly lose his contract with Ulster due to eligibility issues. He's also never really expressed a desire to play for the States. He did turn out for Emerging Ireland in 2014 but that is Ireland's third side leaving him still U.S.-eligible.
Lastly, Toni Pulu is an emerging star in New Zealand rugby. He has been spectacular for the Chiefs this year and has been a star for Counties Manukau. The Eagles would snap him up in a heartbeat. However, he played for Niue in a Sevens Series event in Australia a few years ago capping him to the island. If he were to play for the Eagles he would have to go through the 7s loophole. That would almost certainly require him taking time away from the Chiefs to play on the Sevens Series for the Eagles. That seems very unlikely at this point.
You never know who might turn out for the Eagles. Of this list on the Ryan brothers seem remotely possible. There are also questions about whether bringing in U.S.-eligible players this close to World Cup qualifying might throw off chemistry but it might be worth inviting them into camp.