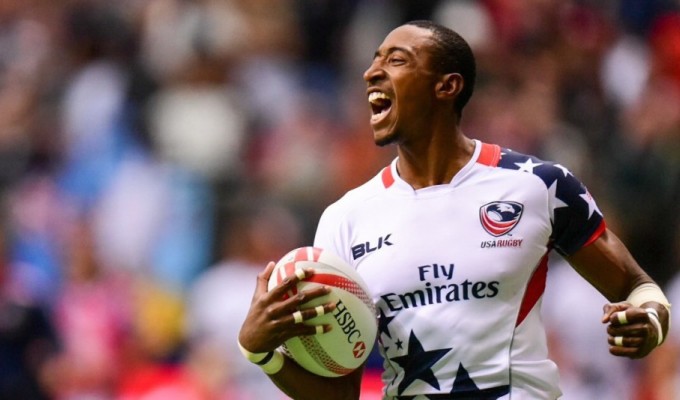 Photo: David Barpal
The Eagles have opened up their Singapore 7s campaign in style with a 35-19 win in a match that was never that close. The Eagles had a couple of tries within the first two minutes and never looked back. In particular their defense was very strong and their restarts were back to being the best in the world. Up next will be Scotland with a chance to make it to the Cup quarterfinals.
The Eagles started the match with two quick tries. The first came when Martin Iosefo won a turnover after some Welsh possession and then passed it to Baker who ran in easily. On the restart it was Iosefo again to grab the ball and make the simple pass to Durutalo for the try and a 14-0 lead.
Wales did have possession early as they slowly, but simply, worked their way down the pitch. They completed a much higher number of passes than the Eagles but also had to work a lot more. It took a big effort from them just to get down and get their first score.
Take the jump to read more.
Wales did have another shout for a try to go along with their first but it was knocked on. From the five meter scrum the Eagles looked pinned but a moment of brilliance from Folau Niua to make a tremendous pass out to Baker gave the winger enough space to go the length of the pitch for the try. Like that the Eagles were up 21-5 at the break.
In the second half Steve Tomasin slipped away for a quick score. That was soon followed up by a try from Maka Unufe to push the lead to 35-5. With the thirty point advantage head coach Mike Friday was able to empty his bench giving good time to players like Anthony Welmers, Mike Te'o, and Matai Leuta. Unfortunately it also meant the defense slipped a bit as Wales scored two tries.
As mentioned, Scotland are next at 4:34 a.m. et/1:34 a.m. pt. Scotland lost to New Zealand in their first match.