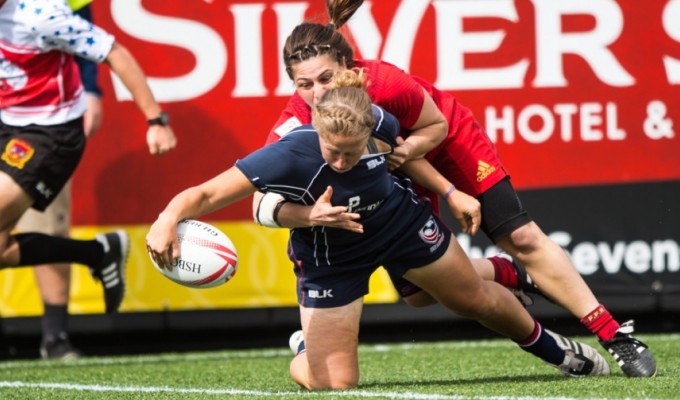 Our LVI previews continue with a look at the Women's Elite division. With the main event in the stadium now including full women's national team sides it takes some of the star power away from the Women's Elite but there still should be some very strong teams as the likes of the U.S. and Canada sending their second teams along with top domestic sides. Play begins on Thursday on Field 15.
Pool A:
Falcons, Arukas Queen, Florida ODA, Stars Blue
The Falcons will be a fun side to watch. There are some familiar names like Nicole Strasko, Slyvia Braaten, Sam Pankey, Ashley Perry, and Nate Serevi but there are also a lot of experimental players as well. That is the point of the LVI and it's good the Eagles can develop depth. Some of these players could also be in Vancouver next week. The Falcons should have an easy time in Pool A although their could be some surprises.
Take the jump to read more.
Pool B:
Maple Leafs, Northeast Academy, Tribe, Phoenix 7s
Pool B has a couple of teams that will fancy themselves as contenders for the title at the end of the weekend. The Maple Leafs have been one of the better teams over the past few years and will be strong once again. Canada have one of the deepest teams in the world and there will be players playing for the Maple Leafs that eventually play for the top team. The Northeast Academy has been producing a couple of players for the national team recently and they are very strong. It should be the Maple Leafs and the Northeast Academy one and two on the pool but in what order is up in the air.
Pool C:
Atavus, Stars Red, San Diego Surfers, WR Ravens
Pool C will have several top domestic teams. The San Diego Surfers were one of the teams to beat this year in 15s and 7s. We expect them to be tough once again. Atavus will be tough as well. They are including some of the top players in the country on their roster. If we think there is a surprise team at the end of the day it's Atavus.
Pool D:
Scion Sirens, Team Quebec, Air Force, OPEN
As things stand there are only three teams in Pool D at the moment but things can change. The Scion Sirens have been an excellent 7s team and we expect them to top the pool. Team Quebec has also produced top sides in recent years but travel is hard, especially when you haven't had much time out of the snow.