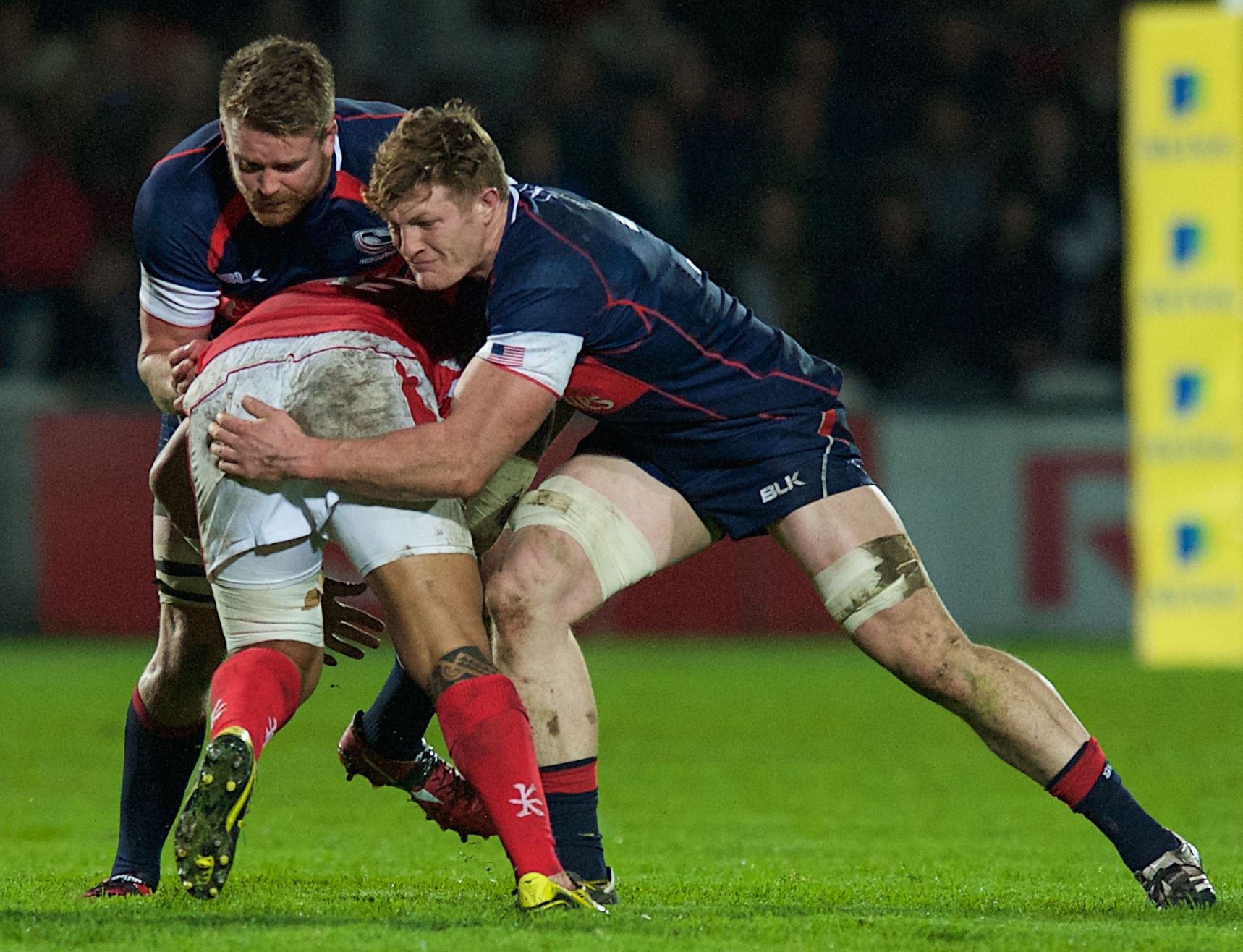 Eagles head coach John Mitchell has made relatively little change to his team as they get set for their ARC decider against Argentina. Mitchell has elected to bring only three new players into the starters. Tony Purpura will resume his starting spot alongside prop Chris Baumann and hooker James Hilterbrand, both of whom started against Chile. The other change in the forwards sees John Quill come in for the injured Todd Clever. That makes a back-row of Quill, Tony Lamborn, and Cam Dolan. Matt Jensen and Siaosi Mahoni keep their spot in the locks.
Will Magie is the only new starter in the backs. He'll slide in at fly-half in place of Ben Cima. However, Cima will still start as he moves to fullback and Mike Te'o moves to the wing. Playing fullback is going to be a big test for Cima but with Argentina expected to employ a strong kicking game the Eagles could have something in response in Cima. Te'o, while excellent with ball in hand, has struggled in the kicking game.
Take the jump to read more.
Nate Augspurger will captain the team once again as he plays out on the wing with Te'o. JP Eloff and Bryce Campbell keep their starting spots in the centers. Shaun Davies will start at scrumhalf.
The bench remains close to what it was last week with Ryan Matyas now given a shot.
The match takes place on Saturday at 3:00 p.m. et/12:00 p.m. pt and can be seen on The Rugby Channel.
Forwards:
Tony Purpura, James Hilterbrand, Chris Baumann, Matt Jensen, Siaosi Mahoni, John Quill, Tony Lamborn, Cam Dolan
Backs:
Shaun Davies, Will Magie, Nate Augspurger (C), JP Eloff, Bryce Campbell, Mike Te'o, Ben Cima
Bench:
Peter Malcolm, Ben Tarr, Ollie Kilifi, Hanco Germishuys, David Tameilau, Calvin Whiting, Ryan Matyas, Spike Davis