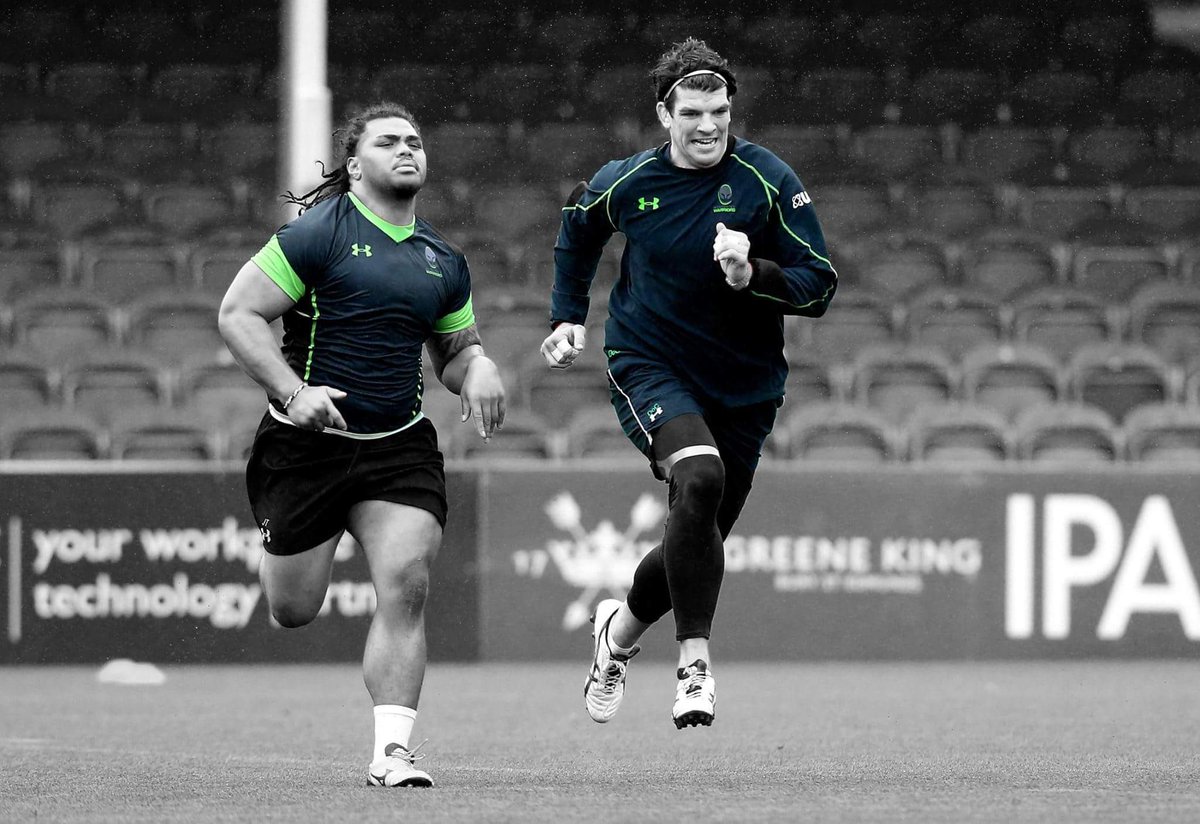 Eagles Abroad is brought to you by Grubber, makers of fine sporting apparel.
It's a weird weekend for Americans overseas. Some are still with the Eagles at the Americas Rugby Championship, others are injured, and others are missing out on selection. Of the seven Americans in the Premiership only Joe Taufete'e will be in a line-up this weekend as he's on the bench for Worcester. Chris Wyles is still injured while the others miss out. Greg Peterson has missed a lot of time due to injury over the past few months but he's making his competitive return this weekend for the Glasgow Hawks. If all goes well he could find himself back in the Warriors line-up soon. Elsewhere in the Pro12 most players will miss out. Down in France it could have been an Eagle vs. Eagles showdown between Samu Manoa's Toulon and Taku Ngwenya's Brive but only Manoa will be involved.
Take the jump to read more.
British Isles:
Aviva Premiership
Chris Wyles
is still injured while
Titi Lamositele
is not in the lineup for Saracens as they play
Nick Civetta
,
Paddy Ryan
, and Newcastle on Sunday. Neither Civetta nor Ryan are in the line-up.
AJ MacGinty
was a late scratch for Sale as they play Northampton today.

Joe Taufete'e
is on the bench for Worcester as they play
Thretton Palamo
and Bristol on Sunday. Palamo isn't in the line-up.
Guinness Pro12
Callum Black
will start for Ulster as they play Benetton Treviso today.

Greg Peterson
is not in the line-up for Glasgow as they play the Dragons on Saturday. He'll play for the Glasgow Hawks as he returns from injury.
Sam Underhill
will start for the Ospreys as they play Edinburgh today. It's worth noting that Underhill is likely to play for England or Wales before the Eagles.
Blaine Scully
and
Cam Dolan
are not in the line-up
for Cardiff as they play Munster on Saturday. Dolan is with the Eagles.
RFU Championship
Ronnie McLean
and Richmond have the weekend off.
National League 1
Hayden Smith
and Esher play Cambridge on Saturday.

Robbie Shaw
and Hartpury play Rosslyn Park on Saturday.
Other
Conor Kearns
plays with Oxford University.
Ollie Drew
plays with Bournemouth University.
Louis Mulholland
plays with Bath University and occasionally with Cheshunt.
Dan Hostetler
plays with Cardiff University.
Devin Ibanez
plays with Scarborough.
All Ireland League
Pierce Dargan
,
Jesse Milne
,
Will Sims
,
Oisin Brady
, and
Ian Kinsley
, and Trinity play Garryowen on Saturday.
Women's Premiership
Jess Wooden
,
Kimber Rozier
, and Aylesford have the weekend off.
France:
Top 14
Samu Manoa
is on the bench for Toulon as they play
Taku Ngwenya
and Brive on Saturday. Ngwenya is not in the line-up.

Gagi Bazadze
is not in the line-up for Montpellier as they play Lyon on Sunday.
Pro D2
Eric Fry
is not in the line-up for Vannes as they play Mont-de-Marsan today.
Dave Ryan
started and played 50 minutes for Agen as they beat Montauban 22-18 on Thursday.
David Tameilau
isn't in the line-up for Narbonne as they play Aurillac today. He's with the Eagles.
Christian Ostberg
is not in the line-up for Aurillac.
Other
Victor Camptat
plays for the Brive Reserves.
Mose Fualaau
plays for the Clermont Academy.
Inaki Basauri
plays for Stade Nantais.
New Zealand:
Super Rugby
Toni Pulu
came off the bench and played 18 minutes for the Chiefs as they beat the Blues 41-26 today.

Mitre 10 Cup
Chris Baumann
and Wellington have finished their season.
Toni Pulu
and Counties Manukau have finished their season.
Tony Lamborn
and Hawke's Bay have finished their season.
Pasqualle Dunn
and Auckland have finished their season.
Other
Michelle Wong
is training and playing with Sydenham.
Steven Knight
is training in the Southland system.
Australia:
Super Rugby
Marcel Brache
was not in the line-up for the Western Force as they beat the Reds 26-19 on Thursday.
Chris Coyle
is a part of the Brumbies training squad.

National Rugby Championship
James Hilterbrand
and the North Harbour Rays have finished their season.
Marcel Brache
and the Perth Spirit have finished their season.
Shute Shield
Chris Chapman
and Sydney University have finished their season.
Dewar Shield
James King
and Moorabbin have finished their season.
Canada:
BC Premier League
Graham Harriman and James Bay play UBCOB on Saturday.