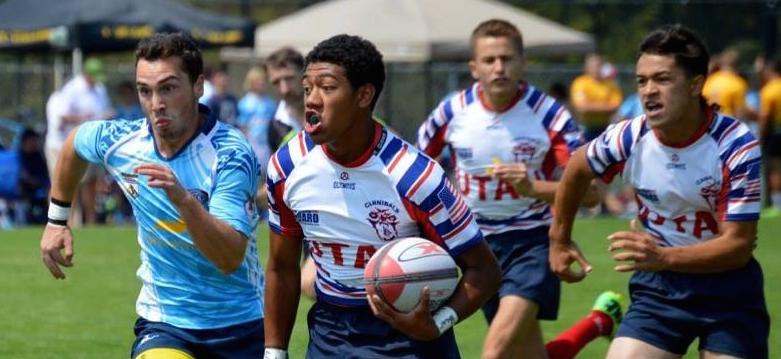 Press Release
The last side from the United States of America to compete in the HSBC Rosslyn Park 7s was the High School All-Americans ("HSAA") in 2014 where they played into the top 16 before bowing out of the Championship bracket.
The Utah Cannibals was established in 2010 as a pathway to showcase Utah's top up and coming high school rugby players. Since 2010, the Utah Cannibals have placed more than a dozen players in the HSAA program and many more have transitioned to Collegiate Rugby as well as Collegiate Football.
"After reviewing several youth 7s events around North America and the Globe, we felt that the Las Vegas Invitational, the CRC-HS 7s and the British Columbia 7s were the top events to focus on in North America. On the International stage, without question, it was the Rosslyn Park 7s. Any other overseas 7s event falls way short of the mark.", stated Nu'u Punimata, former US Eagle 7s/ World Rugby Series member and Cannibals Staff Coach.
Take the jump to read more.
In 2015, the Utah Cannibals U16s side lifted the Champions Cup at the Victoria International 7s in Victoria, BC, the first U.S. side ever to do so. In 2016, the Utah Cannibals Open side lifted the Open Champions Cup at the Victoria 7s. The members of these Championship teams are now U19s and are the core of the squad going into the Rosslyn Park 7s in 2017.
"We know the Cannibals will be tested at every stage of the tournament and that is the whole reason for playing. The Rosslyn Park 7s is the pinnacle of 7s Youth competition and we look forward to the challenge and experience gained from this," stated Rob Randell former US Eagle 15s/7s player and Cannibals Coach.
The Utah Cannibals are in the National Sevens Cup Division and have been drawn in Pool A alongside Brooksby Melton College (England), Coleg Llandrillo Cymru (Wales), Cranleigh School (England) and Tasker Milward School (Wales).
The Utah Cannibals Elite Boys team for the tournament is a balance of Seniors and Juniors which bodes well for a return tour to London in 2018. The team includes two HSAA players in Gabriel Mahuinga and Bailey Wilson.
Roster:
Kele'a Araujo, Kaleikaumaka Duke, Taysan Hammer, Patrick Iongi, Robert Lui, Gabriel Mahuinga, William Stanton, William Tenney III, Nolan Tuamoheloa, Niua Tuita, Brook Vaitohi, Bailey Wilson.