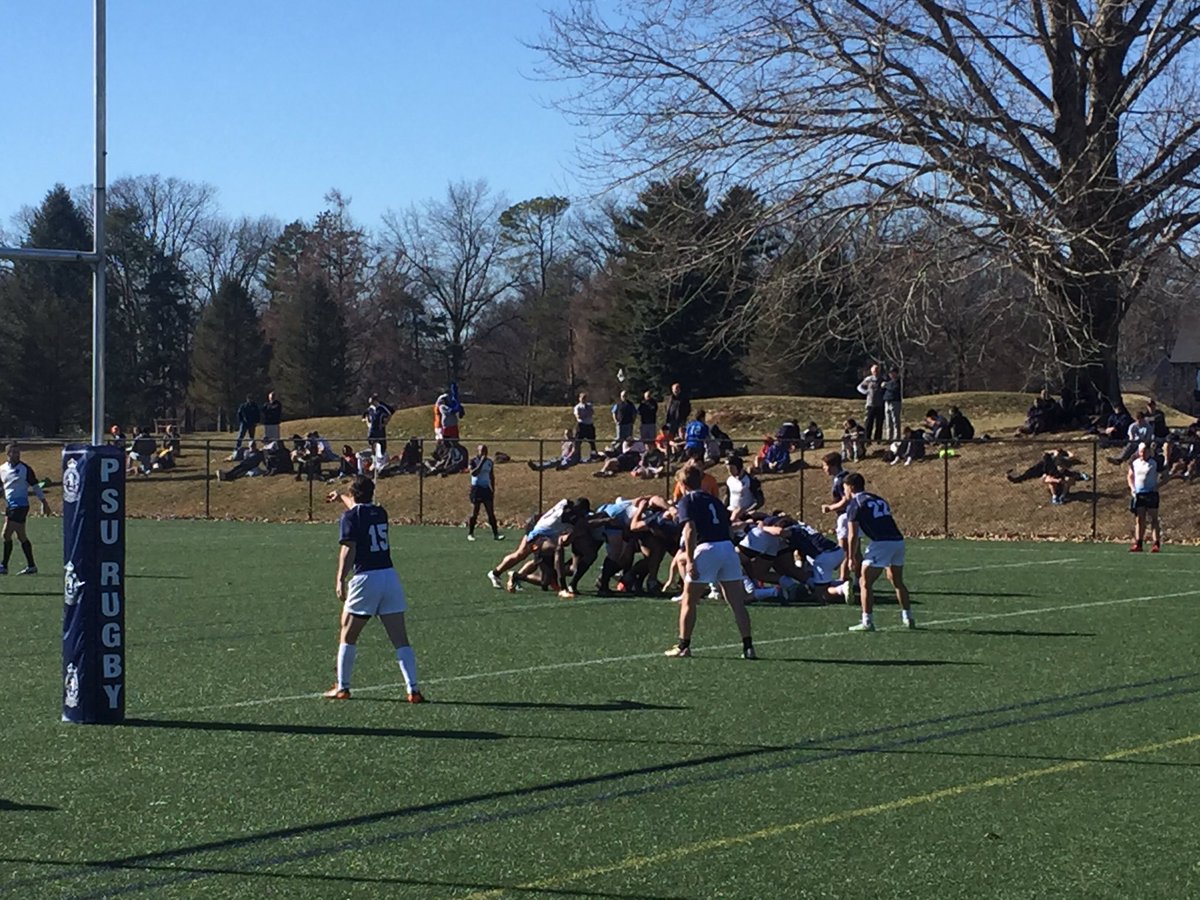 Penn State vs. Old Blue
There is more change in our College Top Ten Power Rankings once again. We have a new number one as St. Mary's takes over the top spot. Cal drop down but not by much while BYU and Life swap places.
1. St. Mary's (Last Week: 2, beat BYU 27-12):
Without question the Gaels earned a big, big win against BYU. The games between the Gaels and the Cougars in Moraga are usually close so for St. Mary's to come away with a 15 point win is big for them. The win could also come up big if they play each other again in the DI-A playoffs.
Up next: Cal Poly
2. Cal (LW: 1, lost to the University of British Columbia 28-17):
We'll be honest, it was tough to drop the Bears this week and here's the reason why: UBC could easily be the top college team in North America. They are a very, very good team and so far Cal to fall to them is nothing to be ashamed of. Cal should be rewarded for playing such a tough opponent. That said, St. Mary's beat BYU in convincing fashion and deserved the top spot.
Up next: Bye
Take the jump to read more.
3. Life (LW: 4, beat Arkansas State 57-0):
The Running Eagles opened up the spring portion of their schedule with a bang by beating Arkansas State 57-0 for the Huckaby Cup. The Red Wolves may not be in the same form they were in a few years ago but it was still an impressive win. It only gets more tough as Lindenwood visit this weekend.
Up next: Lindenwood
4. BYU (LW: 3, lost to St. Mary's 27-12):
Losing two matches in a row is not something BYU is accustomed to. It's been a very long time since that's happened. That said, losing to both Glendale and St. Mary's isn't shocking. What is a little more shocking is that BYU weren't able to score much in those two matches. It's still early but there are warning signs in Provo.
Up next: Colorado, Air Force
5. Central Washington (LW: 5, beat Abbotsford 31-5):
The Wildcats continue to rack up wins over local opponents. Abbotsford are a solid team but not the top team in British Columbia. Still, most of teams in the top division of British Columbia are very solid. There is no doubt the Wildcats are on a roll heading into Vegas.
Up next: Bye
6. Lindenwood (LW: 6, bye):
Lindenwood had the weekend off. That will be good rest ahead of their big Mid-South match against Life. Up next: Life
7. Penn State (LW: 7, beat Old Blue 50-41):
Penn State continued their spring schedule with a run out against Old Blue. Both teams are easing into the spring and both experimented on Sunday. Still, a win over one of the best club teams in the country is a good thing.
Up next: Bye
8. Army (LW: 9, pre-season):
Army are still in pre-season.
9. Indiana (LW: 10, pre-season):
Indiana are still in pre-season.
10. San Diego State (LW: NR, beat Arizona 30-12):
The Aztecs lost early on to BYU but since then have picked up two big wins, including a solid result over Arizona.
Up next: UCSB