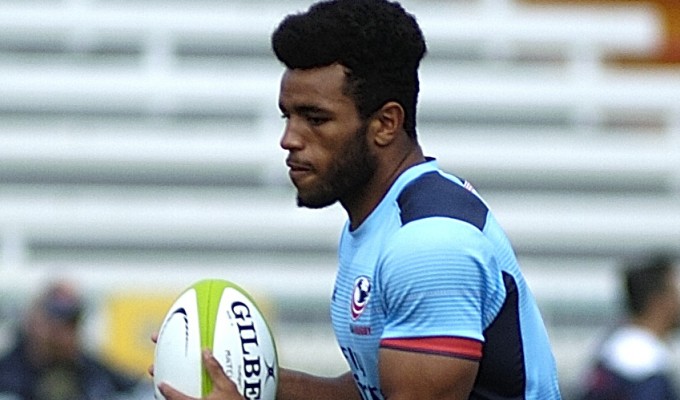 Photo: Colleen McCloskey
Deion Mikesell has been brought into the Eagles squad ahead of their match against Brazil this weekend. He replaces the injured Zack Test. Test went off around halftime against Uruguay with an ankle injury and to go through the concussion protocol. It turned out to be a little more serious as Test underwent surgery in San Antonio and will be monitors in the hospital for the next few days.
In a release U.S.A. Rugby CEO Dan Payne said "Our thoughts are with the Test family during this time. I'm certain, in true Zack form, he will face this adversity with all his power. The same way he plays the game, lives his life and represents our country."
Mikesell is no stranger to the Eagles having been called in to last year's ARC following a strong showing for the Junior All-Americans in their qualifier against Canada. The Lindenwood wing slotted in the next week and showed well against Chile.