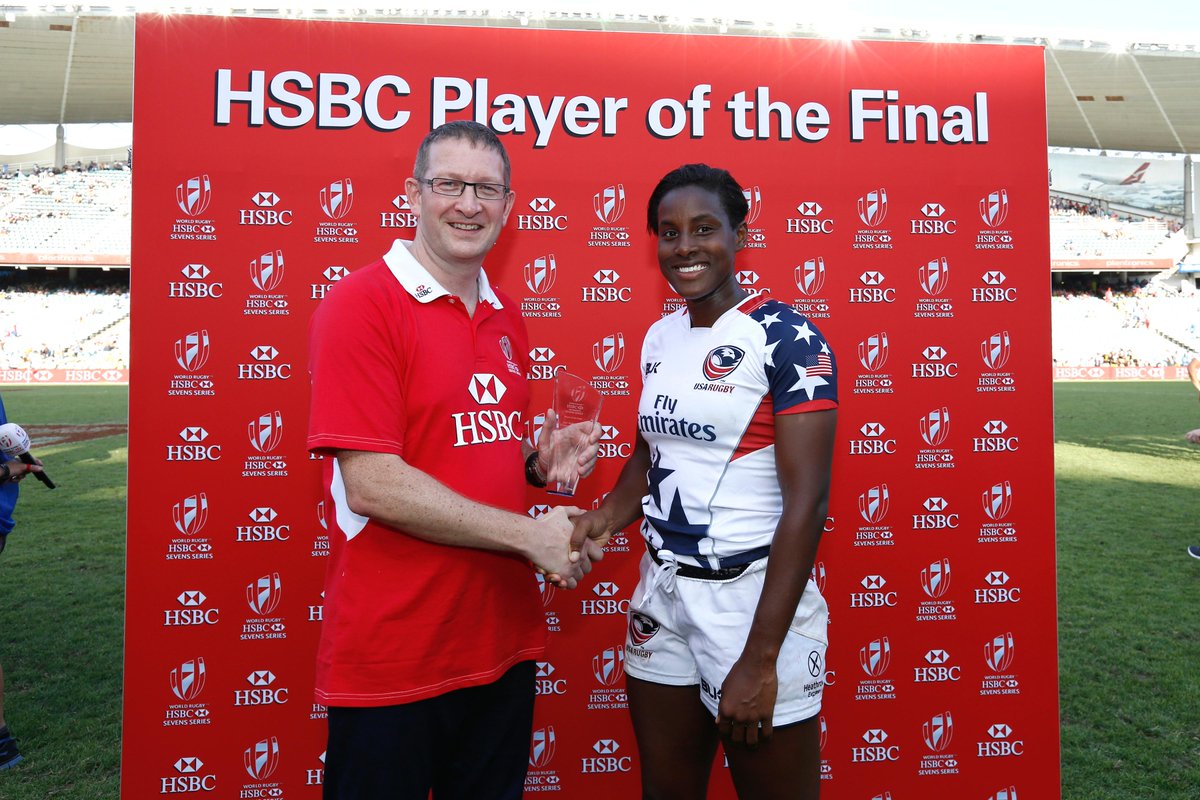 Barrett, Tapper, Kelter On Dream Teams
The Eagles have made their respecte Dream Teams from the Sydney 7s. The second respective Women Eagles have two players on the Dream Team in Alev Kelter and Naya Tapper. Kelter played one of her best tournaments in awhile and came up with timely scores. Tapper had a breakout tournament is could be a star in the future. No one on the women's Series could stop her and with more confidence she is going to be a real force. Danny Barrett made the Dream Team for the men's team after helping them to their best tournament in awhile.
Vegas Draw
The draw for the men's and women's tournaments in Vegas have been announced. The Men Eagles have been put into Pool B along with England, Samoa, and a 16th team to be named later. It's a decent draw for the Eagles, one that will be tough but one in which they should be favored to make the quarterfinals.
Take the jump to read more.
On the women's side the Eagles have been draw in Pool B as well with Fiji, Ireland, and Spain. It's also a pool that the U.S. should advance from.
Men
Pool A: South Africa, Wales, France, Canada
Pool B: England,
USA
, Samoa, 16th team
Pool C: New Zealand, Argentina, Russia, Kenya
Pool D: Australia, Fiji, Japan, Scotland
Women
Pool A: Canada, France, Russia, South American team (TBD)
Pool B:
USA
, Fiji, Ireland, Spain
Pool C: New Zealand, Australia, England, Brazil