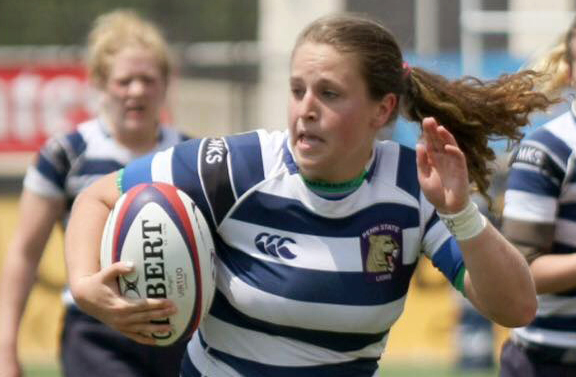 It's time to vote for the TIAR Award for Women's College Player of the Year. The nominees are Nicole Strasko from Life, Jordan Gray from BYU, and Gabby Cantorna from Penn State.
Nicole Strasko:
Whether it was 7s or 15s Strasko had a great season. In 7s she made a big impact and was the star of the Spring. Her display at both the CRC and the College 7s Nationals was awesome to watch, even if she did pick up a yellow card in the College 7s Nationals final. It is no wonder that she was called into the Eagles to start this season. On the 15s pitch she was similarly tenacious and it led to good things for Life.
Jordan Gray:
If we had a pick a breakout player of the year we would go with Gray. She was at the heart of everything BYU did this year. It's no coincidence that the rise of BYU has gone alongside the play of Gray. She is an imposing force that is not afraid to get stuck in. Her teammates had no choice but to replicate her hard working attitude. We're looking for big things from Gray with the Eagles for years to come.
Take the jump to read more.
Gabby Cantorna:
The Penn State star was the glue that helped her team claim yet another championship. She claimed the personal accolade of Big 10 Player of the Year but for us it was her leadership that really stood out. Penn State sees success as everyone buys into putting the team first. That begins with the captain and Cantorna did an outstanding job this year.
— ThisIsAmericanRugby (@ThisIsAmerRugby) January 5, 2017
All TIAR Awards are
brought to you by Canterbury USA
. For all your team gear as well as replica jerseys make sure to check them out. #CommittedToTheGame