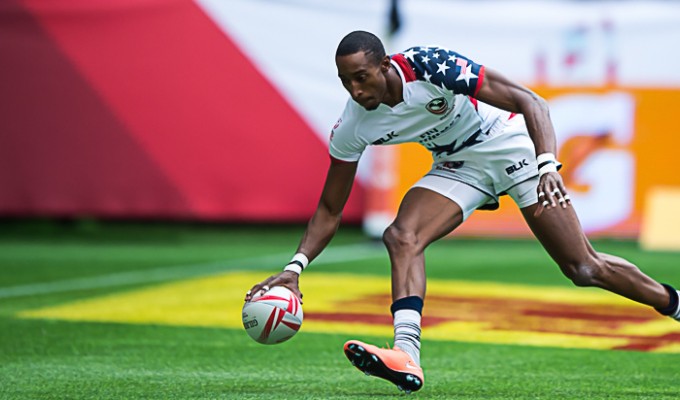 The Eagles have made only one change to their team as they move from Dubai to Cape Town. Madison Hughes, after traveling with the Eagles 15s team from New York, to Romania, to Spain, and then to Dubai, will be given a three week break. Anthony Welmers comes into the team. He was the 13th man last week. For Hughes it's a well-deserved and need break after a busy schedule. Also with the play of Don Pati in Dubai it makes things a little easier with him gone. Perry Baker has been picked to captain the team and Chris Brown will coach in place of Mike Friday, who was also busy with the 15s team, for the second week in a row.
"We have had to do the right thing by Madison considering the year of rugby he has had," said Mike Friday in a U.S.A. Rugby press release. "He has played every Sevens Series tournament the last 12 months and a lot of minutes in those tournaments. We felt it was important that Madison was in Dubai for the start of the season to lead the team, but the plan was always that he would not be exposed to more significant travel time and additional playing time as the risk of injury is too high."
The U.S. will play Australia as well as South Africa and Russia in pool play. The U.S met South Africa in pool play last week and Russia in the Challenge Cup quarterfinals.
Squad:
Perry Baker, Danny Barrett, Andrew Durutalo, Alec Gletzer, Martin Iosefo, Matai Leuta, Folau Niua, Don Pati, Steve Tomasin, Maka Unufe, Anthony Welmers, Kevon Williams.