It's the holiday season once again and that means it's time for our annual TIAR gift guide! To help you find the perfect gift for your rugger, we're providing a few suggestions from our sponsors
Grubber
and
Rugby Marketplace
, as well as
Royal Rugby Boots
,
Canterbury USA
, and
ATAVUS
.
Grubber:
The shirts at
Grubber
are designed to be more than just something to be worn to the pitch, there are designed to look good in any situation. Grubber's goal is to provide comfortable and contemporary rugby apparel that any fan can proudly wear. Currently featuring shirts inspired by the culture of rugby around the world each shirt is something unique that will get people talking.
The 2016 Olympics were a seminal moment for American rugby. Both the men's and women's teams did their country proud. To help honor the event Grubber is offering Tradition (
grey
or
red
), a shirt honoring the 1920 and 1924 Gold Medal U.S. rugby teams as well as the 2016, at a discounted rate.
Use the code 2016 to get 50% off.
Take the jump to read more.
If that's not your thing you can support the Eagles with the
50 States
as well as any of Grubber's other great designs, including the iconic circle design. Better hurry because supplies are limited in certain designs!
Get 40% off with the code HOLIDAY on all orders.
Shirts start as low at $10.
*Click on any picture to go to that product
Rugby Marketplace:
Rugby Marketplace is your online home for independent rugby. Proudly featuring products that have fallen through the cracks of bigger rugby retailers Rugby Marketplace provides you with a number of products (and growing) for any situation.
Looking for a new ball
for yourself or a rugby playing friend? Try the Kasini Premier Practice Ball.
Looking for a book centered around rugby?
Rugby Marketplace has you covered with titles like "When I Was Great," "Loose Head: A Dex Reed Rugby Thriller," "Hooligan's Table: The Rugby Player's Cookbook," and "Rugby Stories...and other misadventures." Additionally, the Stickman Rugby shirt will have any fan looking good. Make sure you check out Rugby Marketplace first and support independent rugby!
Get free shipping using the code SHIPPING
now through the holidays.
New in stock this year and in limited supply are our hand knit scrum cap beanies for children.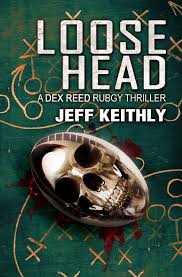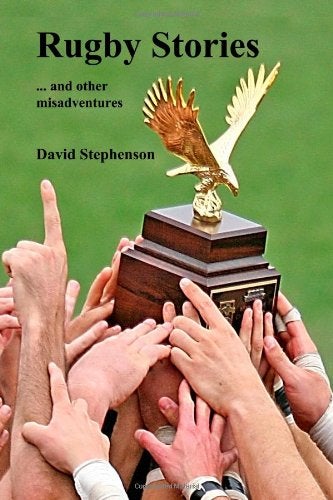 Canterbury:
Canterbury is the most trusted name in rugby suppliers. We at TIAR value our partnership with Canterbury and cannot recommend them enough. Whether you are looking to order a jersey for yourself or for someone else there is no better place to turn. Canterbury has a full stock of England, Cardiff, Auckland, Ireland, Leicester, Leinster, and a number of other top teams. They also have a full selection of teamwear. If you have a youngster playing rugby this spring, Canterbury is the place to grab gear.
Atavus:
What better gift is there than allowing someone to play rugby? Atavus is the leader when it comes to rugby camps in the United States whether it's their
youth programs
, the
U.S.A. Rugby Academy
, or
coach development opportunities
. The company has tapped into the American Football market as well in efforts to be the driving force for teams to switch to a shoulder leverage, rugby-inspired Atavus Tackle System. Any player can benefit from attending one of their camps. Although based in Seattle, Atavus is offering camps across the country. Check them out and make sure you give your rugby player the opportunity to get better with Atavus.
Royal Rugby Boot Company:
Forming in response to the lack of a comfortable long-lasting boot Royal Rugby Boot Company went through year's of testing to get "the most comfortably boot" players have ever worn. Starting with their Rugger Series and their Old Boy Series Royal Rugby Boots are comfortable, durable, stylish, and affordable.
*If you are interested in advertising on This Is American Rugby, contact us at
thisisamericanrugby@gmail.com
.