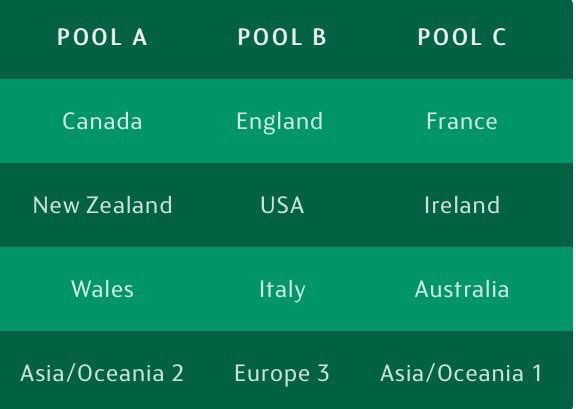 The Women Eagles have learned their draw for next year's World Cup in Ireland. The team finds themselves in Pool B along with defending champions England, Italy, and a still qualify European team (either Scotland or Spain). The draw is a good one for the Eagles who should be favored to finish second in the pool. That will most likely see them miss out on the semi-finals but if they can hold it close against England and then run up the score on Scotland/Spain they should have a chance of making the top four.
Both Pool A and Pool C contain heavyweights. In Pool A the top spot will go either to Canada or New Zealand. Wales and Asia/Oceania 2 fill out the pool. In Pool C it's France, Ireland, Australia, and Asia/Oceania 1.
Many players on the Women Eagles have been in residency prepping for the tournament and some have also gone overseas. Expect the team to also have a number of warm-up matches prior to heading to Ireland.