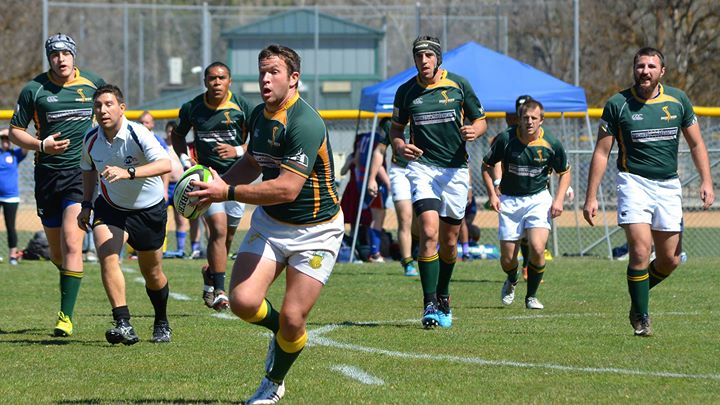 It's time to take another look around men's club DI play.
Mid-Atlantic
Leaders Rocky Gorge had the weekend off leaving the rest of the teams in the Mid-Atlantic to do their best to make up ground. The Pittsburgh Harlequins are the closest team to Rocky Gorge in the standings five points back but having played an extra game. Their latest victory was a 77-19 win over winless Wilmington. Unfortunately Wilmington are still without a point in the table.
Behind the Harlequins in the standings is Norfolk but they only took away a bonus point in their 18-17 loss to the Potomac Exiles. The Exiles fell behind 10-0 early but thanks to a try from Kenny Rothmann and a penalty from Matt Quigley were able to get back in the match. They then took the lead when Alex Diegel would cross the line. Still, Norfolk retook the lead and it looked like it was going to lost until Dominique Smith scored with five minutes to go.
Take the jump to read more.
The other match in the region saw the Schuylkill River Exiles beat the Baltimore-Chesapeake Brumbies 44-19.
Midwest
There is a new leader in the Midwest after Metropolis beat Columbus 44-17 in a top of the table showdown. Playing at home was always going to help Metropolis but few expected them to win the way they did. Columbus opened up a 14-0 lead thanks to tries from Ryan Cochran and Riekert Hattingah but then efforts from Jojo Tikoisuva, Carter Beelman, Bryant Larson, and Melvin Desouza opened up the match for Metropolis and a 22-14 lead. A penalty from Hattingh would cut into the lead but then tries from Tikoisuva, Chris Marais, and Desouza emphasized the win for Metropolis. They now have 36 points from 9 matches while Columbus have 32.
The Chicago Lions are third in the division after they beat the Kansas City Blues 36-0. Also the Cincinnati Wolfhounds beat Palmer 36-24 to salvage a win for the Buckeye state.
Pacific Northwest
The Pacific Northwest DI division has been flying under the radar and most teams have played nearly half a dozen matches. There were only two matches over the weekend as Boise-based Snake River made the trip to Oregon. Unfortunately it wasn't successful as they fell to ORSU 25-21 on Saturday and to the Portland Pigs 31-17 on Sunday.