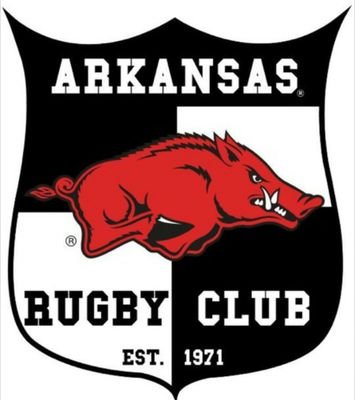 Our partners Canterbury have conducted a set of interviews with the teams of the Red River Conference.
Tell us about your rugby program? Including a Brief History
The University of Arkansas was established in 1970 and has been a part of the Heart of America conference for the majority of that time. In 2007 a few players brought in Coach Fyfe to help restore the rugby program after a couple of years of absence from campus. After instilling a more committed and professional approach to the game the program has made great strides. Highlights include Heart of America Conference Champions in 2012, 2013, 2015 and 2016 and Division 1AA National Championship Semifinalists in 2015 and 2016. UARFC has also won four Conference 7's championships and made the USA National 7s tournament in 2012, 2014, 2015 and 2016. This will be our first year in D1-A and the Red River Conference.
Tell us about your rugby programs coaches? Background & time in the role
Head coach and backs coach Warren Fyfe has over 30 years of experience playing and coaching the game of rugby. He played rugby at Pretoria Boys High School in South Africa from 1981 to 1985, and also coached at PBHS from 1992 to 1999. After moving to the US in 1999 he coached at the Kent Crusaders RFC outside Seattle from 2002 – 2006 and helped guide them to a 3rd place finish at high school nationals in the 2003-04 season. After moving to Fayetteville in 2007 he helped restart the rugby program at the University of Arkansas and has successfully guided them through Division 2, Division 1-AA and now Division 1-A.
Take the jump to read more.
Assistant Coach Frans Schimper also grew up in South Africa where he played rugby at Grey College from 1984 to 1995 and played on their first team in 1995. He also represented the Free State at the prestigious High School Craven Week which they won in 1995. After moving to the US to run collegiate D1 track at LSU and Arkansas, he played played rugby for the University of Arkansas from 2002-03 and was MVP both years. He also coached St Andrews School in South Africa in 2004 and coached the Arkansas Gryphons from 2007 – 2010. In 2013 he joined the University of Arkansas coaching staff as assistant coach and forwards coach and has been instrumental in developing a championship winning team.
What are your goals & expectations for the season?
Since this year is our first year in the Red River Conference and in Division 1-A I am cautiously optimistic about our chances but know that it will be a much tougher year for us. We also lost around 10 seniors last year so we are in a bit of a rebuilding phase. In the past we have had competitive games against OU and Texas A&M so I believe we can challenge OU to win the North Division. That is our immediate goal. After that we'll have to see how things play out. We definitely have a talented 7's team so I believe we can compete for the 7's conference championship and hopefully make it to another national 7s tournament. Other than that I'm looking forward to a season of hard competitive rugby.
Who are some key players in your program to keep an eye on?
Starting with the front row junior Nick Hiatt is definitely one to watch, he is an outstanding scrummager and the best tackler on the team. In the second row sophomore Amos Nordmeyer is a tower of strength and has great mobility around the field. Liam Carothers at 8 and flank CJ Pharis are standouts both on offense and in defense. Since we are missing first team flyhalf and last year's MVP Jack Casey who is in Scotland on study abroad I've had to move our outstanding scrumhalf Alex Rees to flyhalf where he has been playing outstanding rugby in Jack's absence. The standout in the outside backs is senior fullback Corey Jones who is an exceptionally gifted rugby player. I'm excited to see how he does this year.
Who is your biggest rival and / or a must win game in your opinion?
This is our first year in the conference so hard to answer this. We have played "friendlies" against OU and Texas A&M for some time, but this will be our first competitive games. I would say all our conference games are must win, but if we get through Texas Tech and Baylor successfully then the first OU game will definitely be a must win. A win in Norman will place us in an excellent position in the division since we get Jack Casey back for our home game against OU in the second semester.