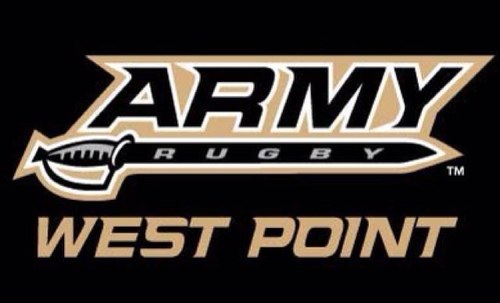 Army West Point will be the first contender to determine their fate on the year. They have Penn State this weekend, followed by Wheeling and then Kutztown on Halloween weekend. The Black Knights and Nittany Lions are each undefeated and both have four Bonus Try points in the league standings.
5 – 0 Army has a game in hand while giving up fewer points defensively than 4 – 0 Penn State. Penn State has a stronger overall point differential though, on the strength of their average 77 points scored per game.
Penn State is clearly on a mission this year with a very deep talent base that has been firing in unison since the jump. Army too has 30+ potential starters across the board who continue to improve also. According to head coach Matt Sherman, the cadets are finding new levels of play every week, which is very much in line with their goals on the year.
In Delaware last week, Sherman was happiest about his team's higher rate of precision. There is always room for more, though. "We seemed to have ten minutes in each half where we kind of just floated and didn't approach with purpose," he said.
Take the jump to read more.
| | | | | | | | | | | | | | |
| --- | --- | --- | --- | --- | --- | --- | --- | --- | --- | --- | --- | --- | --- |
| | | | | | | | | | | | | | |
| | Army | | | | | | | | | | | | |
| | Penn Sate | | | | | | | | | | | | |
| | Wheeling | | | | | | | | | | | | |
| | Kutztown | | | | | | | | | | | | |
| | St. Bonaventure | | | | | | | | | | | | |
| | Iona | | | | | | | | | | | | |
| | UB | | | | | | | | | | | | |
| | Delaware | | | | | | | | | | | | |
| | West Virginia | | | | | | | | | | | | |
Penn State will take advantage of such lapses, which is no secret to anyone. "(They) are very skilled and dangerous in space. For us, we can't take any shortcuts," said Sherman. "We can't give them anything, because they can do everything. All fifteen need to be switched on."
Early this week Sherman was reluctant to name starters, "We are highly competitive at every spot. Everyone has a chance to show during the week." Against a team like PSU though, it will be a very safe say that the leadership of Luke Heun, Ryan Moshak, Ben Lemmon and Sean Berry will be on constant display.
On the Penn State side, Coach Blake Burdette was resolute in pointing out the unsung leadership of Selby Niumataiwalu. "Every time he touches the ball, he makes the gain line," he said. That kind of quiet no nonsense approach to the game is becoming something of an M.O. for the team as well.
Week in and week out, the message is the same from Burdette, "We're trying to do the exact same thing in how we prepare." He like other top ranked coaches often explain the relationship between process and pattern as being the constant that leads to the greatest results. "If we start trying to do too much, or do things differently, that's when we mess up," said Burdette.
When pressed, he admits that this week does feel different however. "We understand the enormity of this game on the way to the conference championship," he said. As for key battles in the match, Burdette was again matter of fact.
"We've got to make fewer mistakes than them," he said. "… they know what to do when you drop the ball."
As any of their first six opponents will attest though, Penn State is pretty good at turning a loose ball into points in their own right. Still, there is a slight edge to Burdette's tone this week that hasn't been there in weeks prior. "This is Army," he says. "We have a lot of guys who have never beaten them."
At least dating back to 2014, that is very much true. It is a fun little psychological piece that's easy to overlook. I think this year is different for Penn State though. They have a load of experienced, hungry rugby gentlemen on the team who all seem to have just the right sized chips on their shoulders. It drives them, but isn't large enough to distract their focus on the jobs at hand.
They also have Army's former All-Conference performer, Thomas Del Pino. Though Burdette will use the crafty Mike Dabulas at 10 this week, he assured us that we will also see Del Pino. "He'll be a big part of what we're doing," he said. Burdette has pointed out before, Del Pino is the kind of player you need on the field. That they also have Dabulas in the mix just makes finding the perfect spot for Del Pino one of those problems a coach loves to have.
Army has no shortage of capable athletes either, as we said though. No matter where you look, this is going to be a very good contest. Especially where Head to Head results matter for Conference tie breaks, both teams know this one is big. The Penn State women are also arriving at West Point for their rivalry match with the West Point women prior to the men's.
It's going to be an excellent day at the Anderson Rugby Complex. Rumor has it the USMA is planning on breaking out a little bit of their world famous pageantry for the weekend as well. So bring the kids and make the trip. There is no spectacle better than a service Academy display on game day.