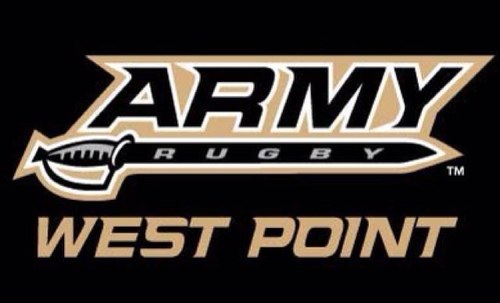 by Ryan J. Trost
This is American Rugby – Rugby East
Army has an interesting weekend, which actually started on Thursday. Originally the schedule was for a Friday-Saturday double with St. Bonaventure and U. Buffalo. When the Royal British Army's Household Cavalry Regiment team rang however, the USMA was happy to oblige a friendly. The Cavalry match was really more of an extra run for guys on the depth chart who aren't making the trip west on Friday, however.
The main priority for the D1A team this weekend is getting two wins from two conference matches. "It's a challenge we welcome," said head coach Matt Sherman. There will be a number of lineup options to look at through the weekend, which should help the Knights develop their chemistry before the season's peak.
That search for the perfect mix is acting as a catalyst for the tightening competition between 1st and 2nd teamers at West Point. As an example, though Jon Kim leads the team in scoring (through lights out Goal Kicking efficiency), Sherman is actually leaning more in favor of using freshman Michael McTiernan again on Friday against St. Bonaventure. Nothing is set in stone of course, as Sherman is very willing to try any myriad of positional combinations at his discretion.
Take the jump to read more.
The other side of the halfback pairing is also in question coming into the Buffalo area matches. Last week Sherman was very pleased with the team's improved execution and decision making, including that of McTiernan's fellow first year cadet, freshman, John Royston.
We think you'll see Harrison Farrell (Jr.) start at Scrum on Friday with McTiernan at Fly, while Royston and Kim work together at some point as well (perhaps starting on Saturday). Anything is possible though. Sherman has already moved a former wing down to the flank this year. He is serious about seeing all of his options sooner rather than later.
Most figure the Knights to win both of the conference matches upstate this weekend, but it is always enjoyable to watch the ongoing improvements at Bonaventure and Buffalo. The kind of turnaround both of these teams are working toward won't come overnight, so Tui Osborne and Mike Hodgins continue working toward long term goals.
For Osborne at SBU, it is about breaking down moments of error caught on film. The Bonnies have a system and the players understand its outline. Osborne is working on the finer points now to get them running within the system more consistently. "Our pattern went well (last week), but we panicked a little… go one or two phases and lose ball," said Osborne. "That's all mental and something they (the players) can change."
Mike Hodgins at UB is 100% focused on tightening up the base skills "We're not trying anything extra, or anything fancy," he said. "We want to get everybody on the same page and be better at what we're already doing," he said.
Both St. Bonaventure and UB are working to rise in the conference. Having Army at this juncture will be a great tell for their coaches, as they prepare for Penn State next week... That's right, another double header is on tap next week, this time for Penn State.