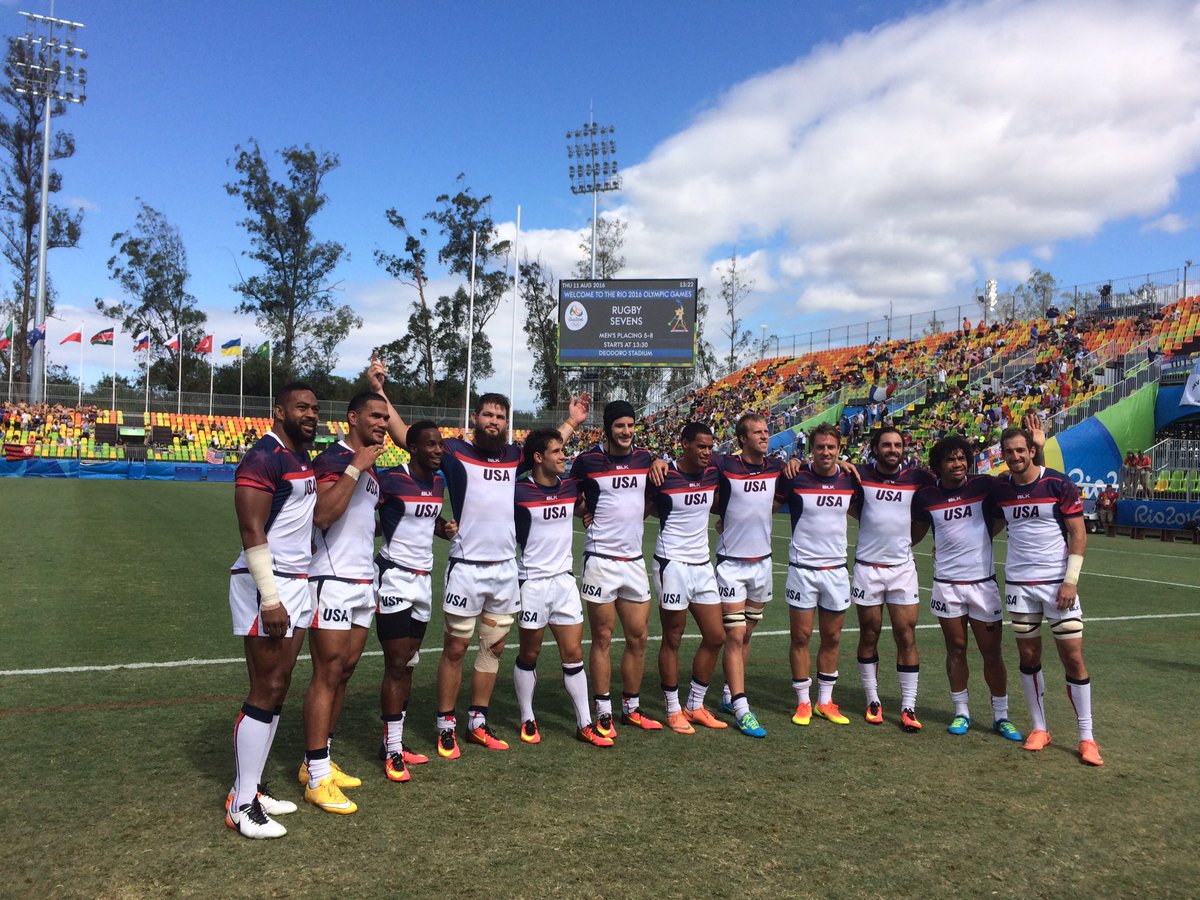 The U.S. have closed out their Olympics with a 24-12 win over Spain. The result seems them finish in ninth place, far from where they would have liked as possible medal contenders. Against Spain the U.S. played a relatively error free game and despite a few hiccups mostly were able to dominate. The U.S. program will now head back to the States to regroup and plan for the future.
The match didn't get off to a great start as Spain were able to slip past the defense for the easy early score. However, their advantage didn't last as they were soon down a man thanks to a player taking Garrett Bender out in the air. With the numerical advantage it was only a matter of moments before the U.S. were able to score. Martin Iosefo, who came in as an injury replacement today and played very well, made an initial break before the ball was sent out to Danny Barrett who shook off a couple of tackles for the score. Just like that the Eagles were up 7-5.
Take the jump to read more.
Iosefo continued to stay active and worked particularly well with Carlin Isles who got the chance to start. Iosefo was particularly strong at sucking in the defense and opening up just enough space for Isles. That is exactly what happened on the next score for the Americans as Isles turned on his pace. At halftime the U.S. led 12-5.
In the second half Spain had their moments and after some good passing and a couple of missed tackles were in again for their second score. This time their conversion was good, knotting up the match at 12-12 with several minutes to go.
Still, the U.S. were simply too strong on the day and thanks to good work at retaining the ball in their own breakdown were able to throw out some simple passes where Maka Unufe was able to break through the defense. Isles would finish off the scoring after Martin Durutalo threw a huge fend and offload to create space. At full time it was 24-12.
The Olympic post-mortem is going to be very interesting for the Eagles. They didn't play poorly and showed a lot of success on the Series. However, they didn't execute when they needed to in pool play and it cost them big time. How everything shakes out is anyone's guess but it's clear the USOC is results oriented.