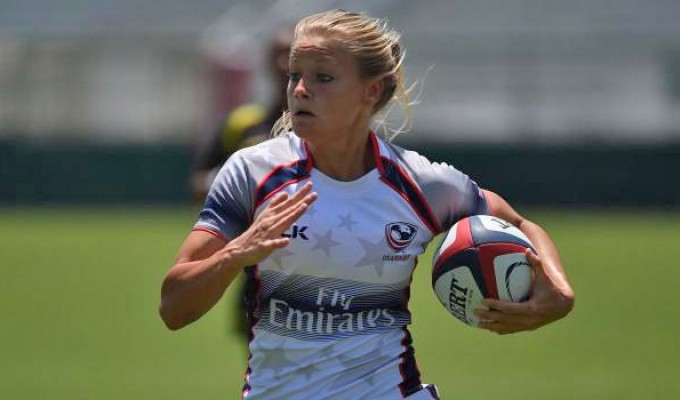 Women Eagles 7s player Lorrie Clifford has been involved in a serious accident in Hawaii. The former basketball star turned rugby player broke her C4 and C5 vertebrae in a car accident and as a result has put her in the ICU in Oahu. She is expected to be moved to a long-term treatment facility as she potentially recovers feeling and movement in her body. The Alaska-native was a basketball standout for Western Oregon and is responsible for first alerting then head coach Ric Suggitt to Alev Kelter who would go on to be a centerpiece of the Eagles Olympic team.
If you wish to donate to
Clifford's recovery a GoFundMe page
has been set up. The goal is to reach $30k and as a rugby community we can do it. Here is hoping for the best for Clifford.