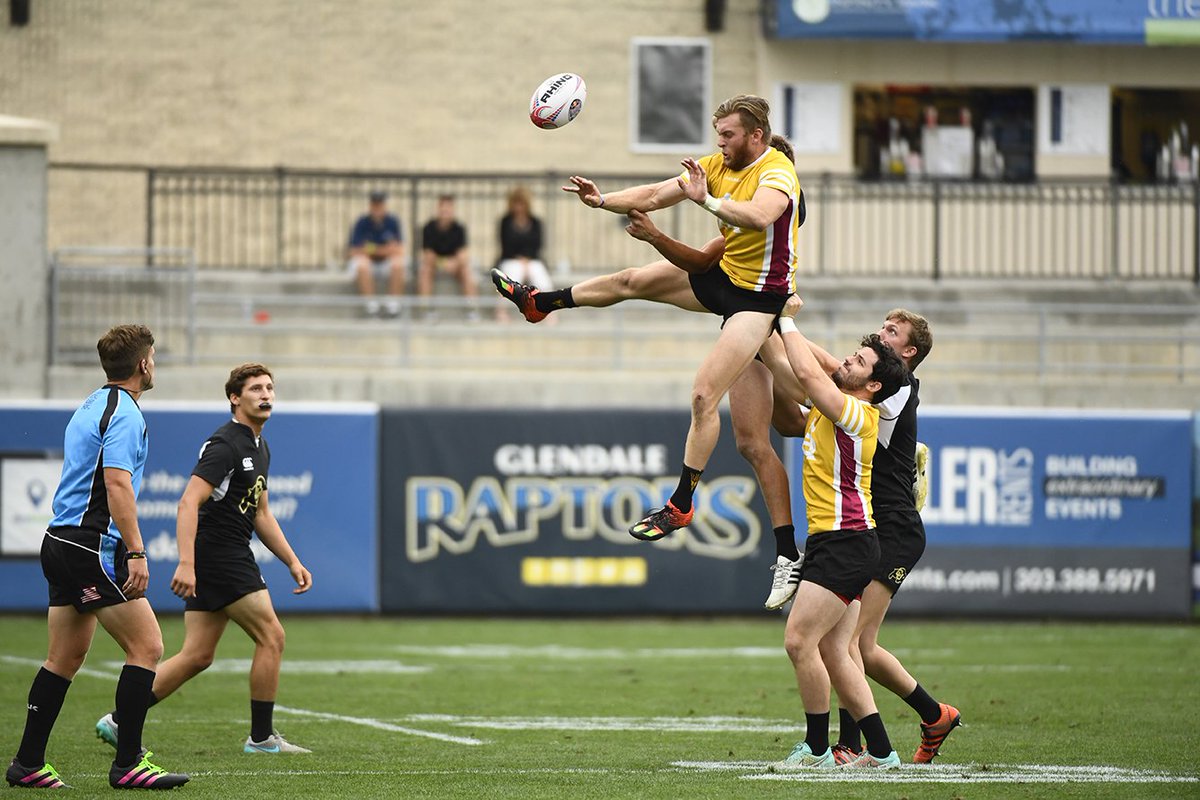 Bouncing back from some offseason turmoil Lindenwood got their fall season start off strong with a win at the Red Bull Uni 7s at Infinity Park. With the win the team has now earned a trip to England to play with some of the other top universities from around the world. With players like Sebastian Kalm on the roster the Lions didn't lose a match eventually defeating Arizona State 26-10 in the final. It wasn't always easy, including a nervy 14-2 win over Wyoming in their final pool play match and a 17-12 overtime win over Utah in the semi-finals. Still, the Lions have been an excellent 7s team in the last few years and that showed once again.
Runners-up Arizona State also had a nice team. They put up big scores over Denver, Utah, and Colorado in pool play before beating Wyoming 36-14 in the semi-finals. They eventually fell short against Utah 24-7 in the 3rd/4th place match. Utah struggled a bit early before coming on strong.
Take the jump to read more.
Utah Valley took home the plate after competing hard in Pool B but ultimately coming away without a win. Clemson, who made the long trip, won the Bowl with a 40-7 win over Colorado.
Pool A
Arizona State 52-0 Denver
Utah 26-5 Colorado
Arizona State 19-7 Utah
Colorado 26-10 Denver
Arizona State 38-14 Colorado
Utah 26-0 Denver
Pool B
Wyoming 12-5 Clemson
Lindenwood 29-7 Utah Valley
Lindenwood 40-0 Clemson
Wyoming 26-14 Utah Valley
Lindenwood 14-12 Wyoming
Clemson 22-7 Utah Valley
Cup Semi-finals
Lindenwood 17-12 Utah
Arizona State 36-14 Wyoming
Shield Final
Utah Valley 43-0 Denver
Bowl Final
Clemson 40-7 Colorado
Plate Final/3rd Place
Utah 24-7 Wyoming
Cup Final
Lindenwood 26-10 Arizona State