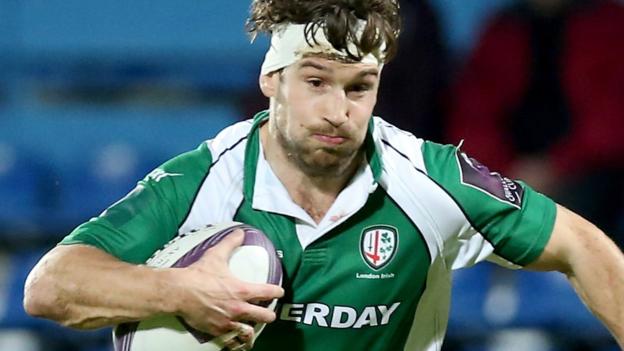 Since joining Ohio mid-season Dom Waldouck has been one of the key players for the Aviators on their run to a showdown with Denver for the title. The center had over 100 appearances in the Premiership before injuries derailed his career a bit. Now after a successful stint in PRO Rugby Waldouck has gained a one month trial with Newcastle.
Newcastle Falcons director of rugby Dean Richards said in
a Newcastle press release
: "Dom is going to come on trial with us for a month to see how he goes. He is playing over in the USA at the moment in their new tournament, he comes to us in late July and will be with us throughout August. Dom has been on the Aviva Premiership circuit for a while, six or so years ago he was going to be the next big thing but a couple of injuries have hampered his progression. He has now played two or three seasons without significant injury and seems to be back into the groove, so it could end up being an opportunity which suits both parties."
Take the jump to read more.
The trial starts in August after the end of the PRO Rugby season.
Fans shouldn't be too surprised by a move like this. Sure, if you are an Ohio fan this isn't probably the greatest news because it means you'll be missing one of your best players next season if he makes the cut. At the same time, this is exactly the type of thing that PRO Rugby can use to their advantage. Waldouck arguably wouldn't have caught the eye of the Falcons if he hadn't come to PRO Rugby. The competition gave him a chance to play and excel showing that he is over his injuries.
If things go well you can expect more players to try and do the same which is only going to raise the level of the competition. Also, don't be surprised if you see more players get trials in Europe.