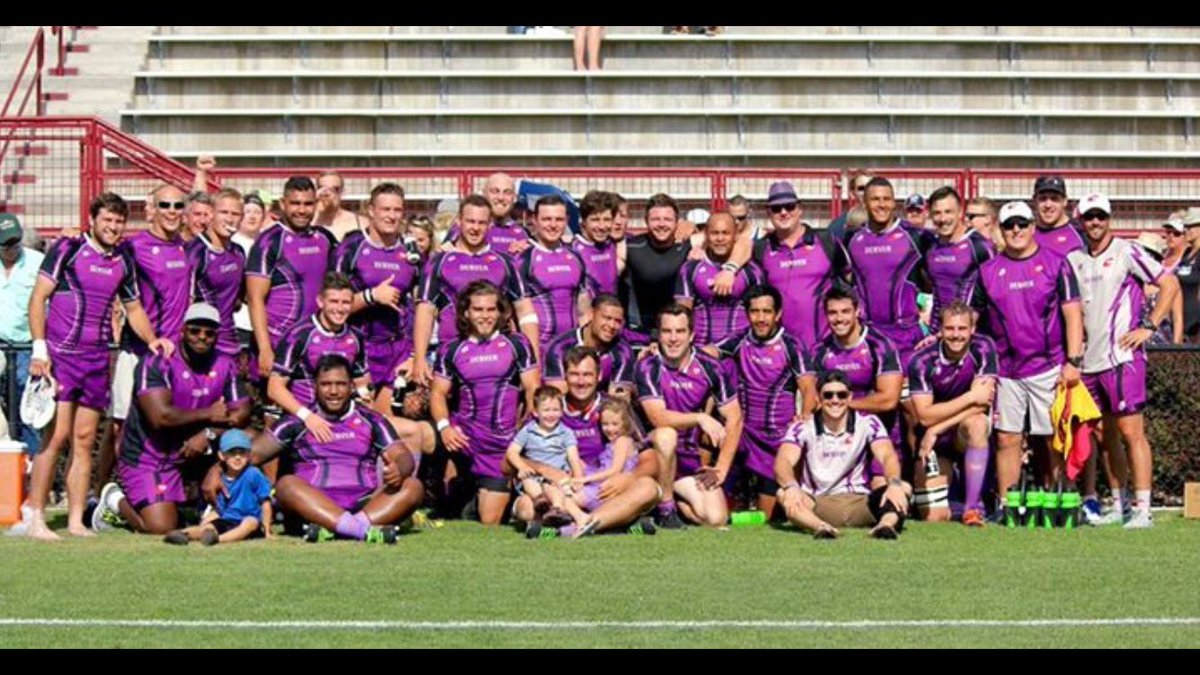 Needing yet another bonus point win to keep pace with the Ohio Aviators the Denver Stampede rolled out to a big 59-13 win over the Sacramento Stampede in their final home match of the season. The Stampede now have 41 points through ten matches ensuring that even if they lose next week at San Francisco they will still have a chance at claiming the title. A win next week would put pressure on Ohio to get a win and deny a bonus point to the Stampede.
Early positive play from Sacramento actually saw them go on the board first as Mirco Bergamasco hit a penalty. However, that was soon quickly cancelled out with a try from Chad London. Superb running off Sacramento kicks down the field and some poor Sacramento defense was all it took for London to slip through.
Take the jump to read more.
Sacramento would have another shot soon after but this attempt from Bergamasco was off. Even if it had been Sacramento's defense wasn't up to scratch as they let in even more tries. All it took was more sustained pressure and a couple of quick passes to see Timana Tahu cross over (thanks in large part to the work of Ata Malifa). Bergamasco would claim a penalty soon after but when Zach Fenoglio scored Denver led with 20 minutes gone and were in full control.
The fourth try for Denver has a beauty as Will Magie put in a great grubber that was recovered by Max De Achaval for the try. The Denver forwards have been extremely solid over the course of the whole season but now it's the backs that are really shining, led by Magie. Our recent PRO Rugby Player of the Week has come on very strong and has the Denver offense clicking and picking up bonus points.
While Sacramento were outplayed on the day they did have several nice phases and were able to show some of the flashes of improved play that they have exhibited since returning from their long break. There are a lot of positives to take away in recent weeks and heading into their match against San Diego next week the Express will have to think that they can take away the win.
Although the hot conditions impacted play throughout the match Denver were still able to find their groove and when Malifa scored the team's fifth try of the day Denver went into the break up 33-6.
In the second half it was more of Denver. Sacramento didn't help themselves with Cam Falcon getting sent to the bin early. That man advantage soon allowed Tahu to grab his second try of the day. He was joined by Dustin Croy, Hanco Germishuys, and Mike Garrity on the scoresheet while Sacramento were able to get a try of their own through Alex Hodgkinson late in the match.
Denver
Tries:
London, Tahu (2), Fenoglio, De Achaval, Malifa, Croy, Germishuys, Garrity
Conversions:
Magie (7)
Sacramento
Tries:
Hodgkinson
Conversions:
Bergamasco
Penalties:
Bergamasco